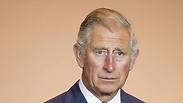 Prince Charles
UK Press via Getty Images
Prince Charles's comparison of Vladimir Putin with Nazi leader Adolf Hitler triggered a diplomatic row on Thursday when Moscow scolded the heir to the British throne for what it said was an outrageous attempt to sully Russia's reputation over Ukraine.
During a trip to Canada, the 65-year-old prince told a Jewish woman who fled from Poland during World War Two that in Ukraine "Putin is doing just about the same as Hitler", reportedly comparing Hitler's 1939 invasion of Poland with Russia's annexation of Crimeaa, according to the Daily Mail newspaper.
Related stories:
Charles's remarks, described by a royal source as "well-intentioned" and not meant to be public, caused a stir in Britain because the royal family is not expected to voice political views in public.
"If these words were truly spoken, then without doubt, they do not reflect well on the future British monarch," a spokesman for the Russian Foreign Ministry told a news conference.
"We view the use of the Western press by members of the British royal family to spread the propaganda campaign against Russia on a pressing issue – that is, the situation in Ukraine – as unacceptable, outrageous and low."
Russian diplomats are seeking an official explanation over the remarks which are especially emotive for a country that lost more people than any other in World War Two.
Putin, a former KGB spy who has repeatedly spoken about the sacrifices of what Russians call the Great Patriotic War, lost a brother in the Nazi siege of Leningrad.
The Soviet Union lost more than 20 million people in the war and the victory over Nazi Germany is celebrated across Russia as a national triumph.
But Putin's annexation of Ukraine's Crimea province has prompted some Ukrainian protesters and even some Western politicians to make comparisons between the 61-year-old Russian president and the actions of Hitler.
Former US Secretary of State Hillary Clinton had to clarify remarks in March suggesting Putin's justification for his incursion into Crimea to protect ethnic Russians was reminiscent of claims made by Hitler over foreign territories.
Heir to the throne
It was not the first time that the man destined to be king has taken British politicians and royal watchers by surprise. In a private diary that was leaked, he once described the Chinese Communist leadership as "appalling old waxworks".
Queen Elizabeth, Charles's 88-year-old mother, has never aired any such emotive sentiments in public though her husband, Prince Philip, is famous for a host of unusually blunt comments and off-the-cuff remarks.
"This was a private conversation and we are not exactly sure what was said. It certainly wasn't meant to be a diplomatic intervention," Clarissa Campbell Orr, an historian of the monarchy at Anglia Ruskin University in Cambridge.
"But this is a very sensitive issue for Russia. We know the Russians are offended but the prince was not making an official statement. That is all we can really be certain of."
Prime Minister David Cameron, who has scolded the Kremlin for annexing Crimea and supporting pro-Russian rebels in eastern Ukraine, declined to comment on Charles's reported remarks.
When asked whether it was appropriate to compare Putin with Hitler given that one of Putin's brothers died during the Nazi siege of Leningrad, Cameron said: "I am not going to comment someone's private conversation, least of all Prince Charles."
A spokeswoman for Charles's office said they did not comment on his private conversations.