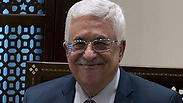 RAMALLAH - Palestinian Authority President Mahmoud Abbas on Thursday asked Prime Minister Rami Hamdallah to head a new national unity government which will bring together the feuding Hamas and Fatah parties.

The announcement satisfies a five-week deadline following the groups' reconciliation pact on April 23, but the two sides have yet to publish a list of ministers drawn from independent technocrats, suggesting that disagreements persist.

"This letter designates Doctor Rami Hamdallah to form a new transitional government. I wish him luck in this difficult task which he will undertake," Abbas said in a swift ceremony with the prime minister at his side.

Israel suspended US-sponsored peace talks with the Palestinians in April after Abbas agreed the unity pact between his Fatah party and the Islamist Hamas, which is viewed by Israel as a terrorist group.

Israel has threatened Abbas's aid-dependent administration with financial sanctions if he pursues the deal.

Western-backed Fatah rules the West Bank while militant Hamas, which has refused to recognize Israel, holds sway in the beleaguered Gaza Strip.

Fatah and Hamas developed separate governments while national institutions, including parliament, mostly lapsed after Hamas seized control of Gaza in 2007 in the wake of a sweeping win in legislative elections.

Sources close to the government talks say disputes remain primarily over who should be foreign minister.

Officials at a joint Hamas-Fatah news conference said on Tuesday they had mostly agreed to a list of names pending Abbas's final approval this week.

Hamas spokesman Sami Abu Zuhri said in a statement that a final announcement was not immediately expected. "The consultations over forming a government still need days to finalize the last details," he said.

Abbas has been keen to assure Western donor countries that he will remain the key Palestinian decision-maker and that security coordination between his forces and Israel will continue.

Both Palestinian parties see benefits to a unity pact.

Limping under a strict blockade by neighbours Israel and Egypt, the Hamas government in Gaza has struggled to prop up the economy and pay its 40,000 employees.

Abbas, shifting his strategy after the peace talks collapsed last month, is seeking to shore up his domestic legitimacy since his mandate expired in 2009.