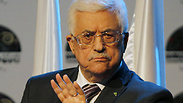 Palestinian Authority President Mahmoud Abbas is to ask the United Nations to put the state of Palestine under "international protection" in light of the worsening violence in the Gaza Strip, the PLO said Sunday.
"President Abbas will present a letter to the UN Special Coordinator for the Middle East Peace Process, Robert Serry, addressed to UN Secretary General Ban Ki-moon, to officially put the State of Palestine under the UN international protection system and to form a legal committee for immediate follow-up," it said in a statement.
Abbas also wants a commission of inquiry into Israel's massive air bombardment of the Gaza Strip in an attempt to halt militant rocket fire into the Jewish state.
Related stories:
"Palestinian president Mahmoud Abbas is undertaking several steps and measures to deal with the horrific situation in Gaza," senior Palestine Liberation Organisation member Hanan Ashrawi said in a statement after a meeting of the PLO executive.
Abbas has asked Switzerland, the depository of the fourth Geneva Convention on the protection of civilians in wartime, to summon the contracting parties and ask them to place sanctions on Israel as the occupying power responsible under the convention for the safety of civilians.
Its recognition by the UN as a non-member state has allowed Palestine to sign several international conventions, including the Geneva Conventions.
Israel launched Operation Protective Edge before dawn on Tuesday in an attempt to halt cross-border rocket fire by militant groups in Gaza, with the overall Palestinian death toll rising to 166 by Sunday with more than 1,000 wounded.
After Abbas' Ramallah meeting with Serry, Abbas told reporters "the Israeli aggression on the Gaza Strip is still going on and there are more victims of martyrs and wounded people as well as large destruction."
"The situation is unbearable and patience run out for what Israel is doing against our people, therefore, this aggression should immediately stop," he added, noting that "there are many decisions of the Palestinian leadership to stop the aggression that will be declared very soon."