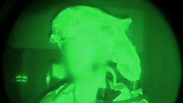 IDF troops in Gaza
Photo: IDF Spokesman
IDF paratroopers fighting in Gaza on Friday engaged a Hamas terror cell, eventually killing all six members of the cell, with the IDF claiming they have killed 250 terrorists since the operation began.

Also Friday, Nahal forces found a tunnel concealed in a home in southern Gaza, where the troops found comms, anti-tank missiles and grenades.

IAF aircraft struck 30 houses in the Gaza Strip early Friday, killing a leader of the Islamic Jihad and two of his sons. Meanwhile, the Security Cabinet met to decide whether to expand its operation or consider ideas for a ceasefire.

Nahal forces enter Gaza house, find tunnel, arms (Video: IDF) (דובר צה"ל)

Backed by the IAF, ground forces fought intense battles in the north and center of Gaza.

The IDF said it had hit 75 terror targets in Gaza since midnight, including what it claimed was a Hamas military command post, while Gaza terrorists continued to fire dozens of rockets at Israel, with one hitting an empty house.

The army said a total of 3,590 targets have been hit since the beginning of Operation Protective Edge.

Gaza officials said IDF strikes killed 27 people on Friday, including the head of media operations for Islamic Jihad, and his son. They put the number of Palestinian deaths in 18 days of conflict at 832, most of them civilians.

Elite forces carried out a special operation in which they attacked the homes of senior commanders from both Hamas and Islamic Jihad, supported by the Air Force.

Air forces hit home seconds after Hamas fires rocket from site (צילום: דובר" צה"ל)

The commander explained how everyday Gaza life takes place alongside the expansion of Hamas' complex system of terror tunnels

"We are dealing with a dense urban battlefield, some parts of which are very crowded... People live here. Some houses have normal people living out their lives, while others are complete military outposts, with mines, weapons and explosives. Therefore the fighting is very complex," he said.

Maglan forces hit rocket launchers (צילום: דובר" צה"ל)

"As we speak I am standing in the kitchen of a Palestinian home, on the gas burner there is an abandoned pan with a half fried egg on it next to a mortar launcher and a tunnel shaft. I have not met a single civilian, they seemed to have gotten our message to leave the area," he added.

According to the IDF, Maglan forces have killed some 40 terrorists since the operation began, 20 in the ground operation. They claim to have destroyed five frontal command centers and unearthed a number of tunnels leading into Israel, as well as discovering some 20 booby-trapped homes.

A spokesman for the Coordinator of Government Activities in the Territories said that six wounded Palestinians had been evacuated from the Gaza Strip, five of whom were taken to hospitals in East Jerusalem, and the sixth to a hospital in the West Bank.

Since the beginning of the operation, 42 wounded Palestinians have been taken to Jordan, Israel or the West Bank for treatment. In addition, 464 patients and their escorts went through the Erez Crossing to get to hospitals in Israel and the West Bank for treatment.

An Israel Air Force commander praised the cooperation between the IAF and ground troops during the operation.

"We're fighting shoulder to shoulder. Since the ground troops went into the Gaza Strip, the Air Force's main mission changed to aiding the troops. We're doing so both in offensive terms - striking terrorists and terror operatives - and in terms of saving human lives - rescuing and evacuating the wounded soldiers from the battlefield."