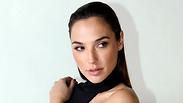 Gal Gadot
Photo: Rafi Deloya
Israeli supermodel and actress Gal Gadot has caused controversy with a post on Facebook that praises the IDF soldiers, condemns Hamas and calls for coexistence.
The post, which has received well over 100,000 thousand likes, 2,000 shares and 8,000 comments, drew responses from both sides of the conflict.
"I don't support you. In fact because of this post you are now included in my boycott of Israel. Now I can't see my favorite movie that's being filmed in my home town. I do not support genocide of any human. It wasn't right when the nazis did it to Jews and it's not right when your people are doing it to Palestinians. You're no Wonder Woman, you're a ignorant supporter of genocide", said Andrew Elia.
"And now I unfollow u, stupid woman", wrote Abbas Khan.
"Oh please. Don't deceive your followers with zionist's nonsense. We all know Israels are the real terrorists who are bombing, killing innocent civilians (children, women, old people!) I guess palestinian babies are terrorists too by your opinion (sarcasm on). It's a crime not a war! Now let's unlike the page #supportGaza #freePalestine #stopIsrael #stopdeceiving #Zionist=terrorist", said Sabina Eskić.
Gadot also received many comments from around the world expressing support for her stance.
"Amen! I'm standing with israel! Shabbat shalom!!," said Kevin Laster from Florirda. Kitobo Chophi from India wrote, "Isreal is doing what has to be done....there is no place for terrorist in this world. Finish the hamas and free gaza. May god be with isreal."
A star of the international film franchise The Fast and the Furious and appearing as Wonder Woman in the upcoming Batman V Superman movie, Gadot is best known in Israel as the face of Castro, one of the country's most famous clothing chains.