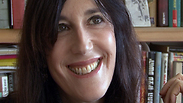 Zeruya Shalev
Photo: Avi Peretz
Bestselling Israeli author Zeruya Shalev has won the 2014 Prix Femina Étranger, a French literary prize for foreign novels, for her book "The Remains of Love," which tells the story of relationships in Israel throughout several generations and was published by Keter Books in 2011.

The novel was published in French by French publishing house Éditions Gallimard, which also represents Nobel Prize laureate Patrick Modiano.

Return to Oz

Amos Oz discusses his new book about Judas Iscariot, the fulfillment of the Zionist dream, and the danger of extremism.

The Prix Femina, which is considered one of the most important prizes for foreign literature in France and Europe, was created in 1904 as a response to the Prix Goncourt, which was not awarded to women until then. The prize is decided annually by an exclusively female jury, although the award is not limited to women

The prize for foreign literature was introduced in 1985. Past winners of the Prix Femina Étranger include John Maxwell Coetzee, Ian McEwan, Javier Marías, Erri De Luca and Julian Barnes. Some of the winners have gone on to win the Nobel Prize in Literature.

Zeruya Shalev is the second Hebrew novelist to win the prize, which was awarded to Amos Oz in 1988 for his novel "Black Box."

"The Remains of Love" is Shalev's fifth novel. It has been translated into English (both in Britain and in the United States), Italian, German, Turkish, Romanian, Polish and Dutch, and is expected to be published soon in Spanish, Portuguese and other languages.

In January 2004, Shalev was injured in a terror attack in central Jerusalem while passing by a bus which was blown up by a Palestinian suicide bomber on her way home from taking her child to kindergarten.

Talking to Yedioth Ahronoth from Paris after Monday's award ceremony, Shalev said: "While I write, I try not to think about how the book will be accepted, and after it is published, everything surprises me."

The ceremony was held in a club which looked like a fairytale palace, she added. "When the winners were announced, there was a huge commotion, and it was kind of amusing. It was weird to move from the isolated writing room to such a mass, glamorous event, but I am of course very happy."