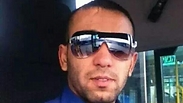 A bus driver from East Jerusalem was found hanged at the Har Hotzvim bus terminal in the capital overnight Sunday. While his family claimed foul play, autopsy results confirmed police's suspicion of suicide on Monday afternoon.
"The autopsy findings have shown that there was no foul play, meaning that this was a suicide," police spokesman Micky Rosenfeld said on Monday.
His death comes after months of tension in East Jerusalem with police in the city on high alert for violence on either side.
Rumors started going around in eastern Jerusalem and the West Bank following the incident that the driver, Yusuf Hassan al-Ramouni, 32, a father of two from At-Tor, was hanged and murdered by Israelis in a nationalistically motivated crime.
Jerusalem District Police said Monday morning that at present no foul play is suspected and that they were investigating the incident.
The driver's body was found by his supervisor hanging inside his vehicle in a bus depot in Har Hotzvim, an industrial zone in north Jerusalem, at the start of the route he was supposed to have driven late on Sunday, police spokeswoman Luba Samri said.
The rumors of the death of the driver, who works for the Egged bus company, have made headlines in Palestinian press.
The incident quickly touched off Palestinian stone-throwing and clashes in At-Tor and Abu Dis and a general strike in some large Arab suburbs of Jerusalem, pouring more fuel on tensions stoked over the past few weeks by a dispute over Jerusalem's holiest site.
In Abu Dis, shops closed after news of Ramouni's death and masked youngsters blocked roads with dumpsters. Dozens of youths threw stones at IDF soldiers, who fired tear gas.
Murder or suicide?
Some reports indicated no signs of violence on the body, while Palestinian media reported the man was beaten and had suffered injuries in his abdomen and waist. The body was taken to the Abu Kabir Forensic Institute for an autopsy in the presence of a Palestinian doctor.

Muatasem Fakeh, a fellow bus driver, told AFP he had seen signs of violence on the body.

"He was hanged over the steps at the back of the bus in a place where it would be impossible to hang yourself alone," Fakeh said.

Al-Ramouni's brother, Louy, told Reuters there was no way his brother would have killed himself and said there were marks on his body that suggested he had been killed.

"I saw the body last night and I saw bruises and marks that he was beaten up," he said.

"There were marks of fingers on the body and also on his back there was a bruise as if he was hit by a hard object. ... Youssef cannot commit suicide, it is not possible, he is leading a good and happy life with his wife and his family," he added.

A relative of the driver told Ynet he was sure this was a nationalistically motivated murder. "Eye witnesses told us they saw three Jews who murdered him. Unfortunately, the Israeli police is ignoring the murder and claiming my relative hanged himself," the relative said.

The relative said the driver has no criminal past, and that he was living a normal life. He claimed the hanging was revenge for the stabbing of a Jewish man by a Palestinian with a screwdriver in Jerusalem on Sunday afternoon.

The relative demanded the police to open a serious and professional investigation. "Rather than giving truthful reports, they are trying to rule out the possibility the murder was nationalistically motivated," he said.

Another East Jerusalem resident added: "We'll know how to respond to this incident. We've warned a thousand times that incidents like this could cause a lot of terrorist attacks."

Police said in response: "At this point there are no suspicions of foul play. Regarding reports in the foreign press - there were no signs of violence on the body. Nevertheless, in coordination and cooperation with the family, the body will undergo an autopsy in the forensic report institute."

The suspect in the stabbing Sunday afternoon is still at large, and police is investigating whether it was nationalistically motivated.

Over the past month, five Israelis and a foreign visitor have been killed by Palestinians, either run over in vehicle-based attacks or stabbed. About a dozen Palestinians have been killed, including those accused of carrying out the attacks.

Residents trace the violence in Jerusalem back to July, when a Palestinian teenager was burned to death by Jewish assailants, a revenge attack for the abduction and killing of three Jewish teenagers by Palestinian militants in the West Bank.

Tensions have further been fuelled by the seven-week war in Gaza and by a dispute over Jerusalem's holiest site.

AFP and Reuters contributed to this report.