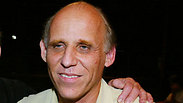 Ilan Ronen
Photo: Tal Cohen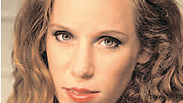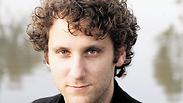 BERLIN – The father lives in Israel, the children live in Berlin, and these days the three of them are taking the German capital's theaters by storm.

Ilan Ronen, 67, the artistic director of Israel's national theater, Habima, and president of the Union of Theatres of Europe, presented the play "August: Osage County" by Tracy Letts at Berlin's Kurfürstendamm Theater over the weekend.

Modern Art

Gershuni, one of Israel's most renowned artists, opens 'No Father No Mother' retrospective at New National Gallery.

Meanwhile, his children Yael and Michael are presenting the play "Hakoah Wien" at the Maxim Gorki Theater. Yael wrote the play and her brother performs the lead role while speaking German, English and Hebrew.

Both plays deal with emotionally charged stories and family meetings. "August: Osage County," which has also been adapted into a film starring Meryl Streep and Julia Roberts, takes place in the United States. "Hakoah Wien" brings a young Israeli man to the Austrian capital, which his grandfather left in the 1930s in order to immigrate to Israel.

"Hakoah Wien" is based on the Ronen family's story: Ilan's father left Austria before World War II, and his grandson Michael moved to Vienna and then to Berlin, where he works and lives with his German wife. His sister Yael, who is married to Israeli Arab actor Yousef Sweid from Jaffa, serves as the Gorki Theater's dramaturgist.

The play directed by Ilan made its debut last Thursday and received a thunderous applause from the audience and rave reviews.

In honor of the joint meeting in Berlin, the three family members decided to give a rare interview to German media outlets, which were mainly interested in knowing whether the children's decision to move to Berlin carried any political meaning and whether it could be interpreted as a "betrayal" of the Zionist idea.

Ilan admitted that it was hard for him to face to fact that both his children live in Berlin. "Whether we like it or not, we are part of our history. Running away from it is dangerous. I know how much they love being here and making theater here, but they should be in Israel – in order to change it."