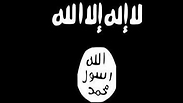 The majority of Israeli Arabs are against the Islamic State, according to a poll conducted by the Smith Institute on behalf of Achva Academic College. The full results will be released Monday.

Eighty-six percent of Israeli Arabs said they believed the Islamic State group was harming Islam's image, while the Jewish public thought at least 30 percent of Israeli Arabs supported the Islamic State.

The survey dealt with relations between the Jewish and Arab sectors in Israel, finding that 77 percent of Jews and 68 percent of Arabs in Israel noted a significant decline in Jewish-Arab relations following Operation Protective Edge and other security and nationalistic incidents that occurred over the past year.

Over half of the Jewish public (54 percent) is afraid of entering Arab communities for shopping, traveling and so on. Among those who identified themselves as religious (78 percent) or rightwing (71 percent) there was a higher rate of people afraid to enter Arab villages and cities. This is an increase from a survey in 2014, when only 41 percent of Jews admitted such concerns.

Related articles:

Israeli Arabs, on the other hand, appeared unaware of the Jewish population's concerns, with 78 percent saying they didn't think the Jewish public was afraid to enter Arab villages and cities. With that in mind, one third of Israeli Arabs said they felt less secure when walking around areas in which there's a large Jewish population.

Thirty-six percent of Jews did not want their children to share a classroom with Arab students - among them most of religious Jews (85 percent) and most of those who identified as rightwing (65 percent).

On a more positive note, 52 percent of Jews said they were interested in getting to know the Arab public better - a 14 percent rise from last year.

Ninety percent of Arab respondents said they thought there's a chance of reaching coexistence with Jews, while only 66 percent of Jews thought coexistence possible - among them 51 percent of those with rightwing views and 88 percent of those with leftwing views.

Over half of Arab respondents (55 percent) said they identified with the Israeli flag, while a decline was noted in identification with the Palestinian flag - only 8 percent of respondents.

Eighty-one percent of Arab respondents said they believed that in order to integrate the Arab sector into Israeli society, an Arab representative is needed in the government. Among Jews, however, 66 percent said there's no need to have an Arab minister in the government.

Prof. Alean Al-Krenawi, the president of the Achva Academic College, noted that "the rate of alienation clearly points to the cultural of fear that characterizes Israeli society - a culture that is intensified during times of crisis. The poll is a warning sign to the new government that will be sworn in in a few weeks. The incendiary materials keeping the fire of fear burning are the stereotypes and prejudice, who are based in not knowing the other."

The Achva Academic College poll was conducted by the Rafi Smith Institute. The poll is based on responses from 400 Jewish Israeli respondents and 400 Arab Israeli respondents - a representative sample of the adult population in Israel.