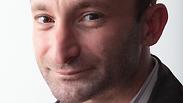 Kirill Petrenko. 'The tiny gnome'
Photo: Artes
BERLIN – The appointment of Russian Jew Kirill Petrenko as the next chief conductor of the Berlin Philharmonic has been met with anti-Semitic reactions in the German press.

A commentator for public radio and television broadcaster NDR described Petrenko as "the tiny gnome, the Jewish caricature of Alberich," a dwarflike figure from Richard Wagner's opera. The remarks were made in response to the expected performance of Petrenko, who is only 1.60 meters (5' 3") tall, at the next Wagner Festival in the city of Bayreuth.

German Culture

Director Ilan Ronen receives rave reviews for play presented at German capital's Kurfürstendamm Theater. Meanwhile, his daughter Yael and son Michael are starring in a play based on the family story at Maxim Gorki Theater.

In a commentary published on its website, the Die Welt daily that "interestingly, Petrenko, alongside Daniel Barenboim and Ivan Fischer, is the third Jew sitting at the boss' chair (of a Berlin orchestra)" and that it was "a relief to many" that Petrenko enjoys good interpersonal relations, "as at least one of the female opera singers at this year's Bayreuth Festival can attest," JTA reports.

This commentary was met with angry protests from readers against its use of common anti-Semitic perceptions that Jews were overly competitive and womanizers.

The Frankfurter Allgemeine Zeitung daily criticized the two commentaries as well, saying that "the way Die Welt and NDR reported about Petrenko is inconceivable."

The NDR editor later apologized and promised that "such mistakes will not be repeated." The problematic version of the commentary was removed from the broadcasters website.

Petrenko, 43, who is expected to replace Sir Simon Rattle in September 2018, is the first Jew since World War II appointed to head the Berlin Philharmonic, which is considered one of the leading orchestras in the world. During the Holocaust, the Berlin Philharmonic was known as a Nazi orchestra.

Petrenko currently serves as the director of the Bavarian State Opera in Munich and is expected to move to Berlin in three years. He has been dubbed in the past the "anti maestro" by music magazine Concerti, and many of those who criticize his appointment as the Berlin Philharmonic's chief conductor mention his shyness, his lack of charisma, his relatively young age and the fact that he is not a world-class conductor.

Petrenko has so far avoided responding to the reactions to his appointment.