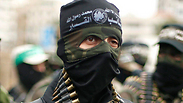 Israel should accept a seaport in Gaza in return for Hamas giving up long-range rockets
Photo: Reuters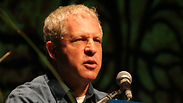 Major-General (res.) Giora Eiland
Photo: Ofer Amram
A number of important lessons could have been drawn during or immediately after Operation Protective Edge, but a year later we have a better perspective.

There are two classic mistakes which repeat themselves many times, and not just in Israel. The first mistake is an incorrect description of reality or a wrong way of telling the narrative. A similar mistake characterized our perception regarding what has been happening in Gaza since 2006.

Different Strategy

Analysis: While Hamas is in a state of war with Israel, its battle against other organizations in Gaza which reject its authority serves Israel's security needs.

Our "story" was as follows: Hamas is a terror organization which took over Gaza, so its rule is illegitimate. It forcibly controls some 1.8 miserable civilians. With that being the case, we must boycott anyone who talks to Hamas. Militarily, however, we will be able to easily defeat Hamas, as it is not a particularly strong terror organization.

But Gaza's real situation was and remains different. In practice, Gaza has become an independent state for all intents and purposes. Hamas is not a terror organization like al-Qaeda, but a movement which was elected quite democratically, faithfully represents the population and is supported by it. If that were not the case, it wouldn't have succeeded in using all of Gaza's international resources in order to build such an impressive military arsenal and such a threatening tunnel network.

The second classic mistake has to do with defining interests. A national interest is not a heart's desire, but it's something important enough for us to be willing to pay a price to achieve it. Well, in regards to Gaza we only have a security interest: We want to guarantee that we won't be fired on, and we want Hamas to wear out its future military ability. We have no territorial, economic or political interest there.

Hamas' interest, on the other hand, is first and foremost political: It wants to achieve international legitimacy for its rule in Gaza. While we may be enemies, that doesn't mean we have an absolute conflict of interests. With the being the case, Israel can let Hamas get what it wants in return for a long-term calm.

The insistence which has characterized the Israeli policy since 2006 until recently, that the Palestinian Authority's presence and influence in Gaza must be guaranteed, not only fails to serve any of our interests but also harms our real interest – the security interest.

The Hamas rocket fire, which led to Operation Protective Edge, was first and foremost a result of the organization's frustration following the halt in money transfers to Hamas and Israel's "success" in preventing different elements from visiting Gaza and donating money to the Strip.

If Hamas' symbol of independence is the establishment of a seaport, Israel should now accept it in return for Hamas giving up its long-range rockets. If it refuses, we won't lose a thing and will even receive points in our favor in the international campaign against the "Israeli blockade of Gaza." If it agrees, Israel will benefit twice.

While some people argue that a seaport in Gaza will be a security danger, the size of the security risk is not determined by the existence or inexistence of a seaport but by the maritime regime. We can easily reach an arrangement which will guarantee the security aspect in this context. We should also remember that it will several years to build a port, and that will give Hamas a positive incentive to maintain the calm.

In retrospect, there is no doubt that Operation Protective Edge created effective deterrence. Hamas ended the battle with only one-third of the rockets it had before the operation, and is now facing growing difficulties to arm itself with new rockets. Its military leadership has suffered considerably, and the destruction in Gaza forces the organization to invest in rebuilding the Strip rather than in an attempt to embark on a new adventure.

A long-term calm will continue if, alongside the deterrence, Israel creates a positive incentive for Hamas to maintain the calm – an incentive which does not necessarily contradict our security needs.

Major-General (res.) Giora Eiland is a former head of Israel's National Security Council.