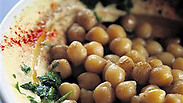 Hummus. Food is undoubtedly an identifying characteristic of who 'we' are
Photo: Ryan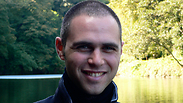 Israel is clearly an extremely diverse country. Israel is way beyond a country which can be seen as divided into Jews and Arabs, and it has people from all over the world, different religions, nationalities and ethnic descents. And yet, the great wealth hidden in this diversity almost goes unnoticed, and it seems the Israelis themselves don't necessarily understand the meaning of recognizing and adopting diversity.

This can easily be seen in the way the State's Ashkenazi founders treated the Mizrahi Jews, and of course through the racism characterizing the relations between Jews and Arabs in Israel. There is, however, at least one aspect in which the diversity in the Israeli population is crystal clear – the food.

Guinness Boycott?

An Israeli filmmaker who planned to prepare the world's biggest bowl of hummus says the organization's UK offices told him it would be 'too dangerous' to send over a judge.

Food is undoubtedly an identifying characteristic of who "we" are. For people, food is more than biological fuel. It can contain social, cultural and historical meanings. It is this combination of a biological need on the one hand, and meanings which are socially understandable on the other hand, which turns food into a powerful characteristic of identity. Power which both unites and divides at the same time.

In Israel, the uniting power of food stresses, more than anything, a clear pattern of appropriation, of adopting something which belongs to someone else while claiming original ownership. Appropriation is in fact a form of cultural violence, a pattern of behavior which Israel – like many other nation states, is very good at.

The best examples of the appropriation of food in Israel are the claims that hummus and falafel are Israeli foods. Even knafeh, as published on BuzzFeed in 2014, is an Israeli food, a claim which – as expected – generated a lot of criticism. (That claim has since been removed from the website.) There is no doubt that the Israelis have turned hummus and falafel into national dishes, but it's important to remember that they are also Arab and Palestinian dishes.
Israeli, Arab or Palestinian food?
The claim that regional and traditional dishes, like hummus and falafel, are Israeli, instills them on the one hand into the Israeli narrative, but in return erases their status as Arab or Palestinian food. It's no surprise that these moves create a lot of anger among the Palestinians, as if it were not enough that they have lost historic Palestine, they are now being dispossessed of the ability to claim ownership of their food.

This isn't a marginal or unimportant claim. After all, there isn't anything trivial in the cultural importance of food and in the ways it shapes our understanding towards the other, and the other's understanding towards us.

That doesn't mean, however, that all Israeli dishes embody cultural violence or that there is no such thing as Israeli cuisine. First of all, it's important to be skeptical towards every claim about a national cuisine. There is really no logic in a claim that a certain country has a national cuisine, as cuisines are more regional than national. Attempts to claim that certain types of food are national goods say more about politics than about gastronomy, culinary tastes or the environmental availability of raw materials.

This is important because if we focus on food itself and not on national claims about it, our understanding and interpretation of the concept "the national cuisine" changes. In Israel it is particularly important because there are dishes which clearly shape the national nutrition, and include flavors, ingredients and styles of cooking from across the Middle East, the Mediterranean basin and beyond.

The claim is not that there is an Israeli cuisine in the sense that food demonstrates some kind of national plan or uncovers a homogenous culinary tradition, but that in Israel there is a multi-dimensional approach to food which creates something that is both diverse and unique. The State of Israel doesn't own multi-dimensionality. It is a product of everyone living here. So the Israeli cuisine does not belong to the state, but was created through and following its residents and geography.

The ingathering of the exiles which has characterized Israel since its establishment is what brings together so many types of food, flavors and styles from across Europe, the Middle East, Russia, North Africa, Ethiopia and beyond. This isn't about a specific dish like falafel, hummus or shakshuka, but about how we can encounter the three of them alongside European-style desserts, New York cheese cake, pizza, pasta and labneh, a spitting distance from each other.

Such a culinary diversity exists only in few cities like New York and perhaps London, but in Israel it is part of a wider food culture. The Israeli cuisine embodies the cultural wealth which exists between the State's borders. This wealth is a product of a growing diversity which comes from the local Arab and Palestinian population and, to the same extent, from the many countries the Jews lived in before arriving in Israel and from which they also brought their culinary taste.

The attempt to investigate the Israeli taste and the food in Israel is an encounter with the great diversity, which is too often reduced to a dichotomy of Arabs versus Jews. That's a shame. The Israeli cuisine sheds light of hope on a future which contains not only respect for diversity, but also recognition of diversity's ability to serve as a basis for creative efforts which can bring people closer.

The challenge is to find the ways to adopt diversity wherever it is, and not just as a product or as goods which can be purchased. Cultural diversity works when there is respect for cultures. In Israel, there is a lot of respect for the wonderful food this region produces. This respect could perhaps help shape the way in which Israelis see each other, Arabs and Jews from all paths of life.

Dr. Ilan Zvi Baron is a lecturer in International Political Theory in the School of Government and International Affairs at Durham University.

This article is being published in collaboration with the Leonard Davis Institute for International Relations.