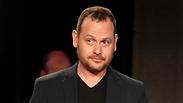 America's Fox Searchlight studio has purchased a pitch for a film titled "Operation Brothers from Israeli producer Gideon Raff," according to industry publication Variety.

The movie will be directed by Alexandra Milchin, daughter of famed Israeli producer Arnon Milchan. The plot will be based on the story of the Mossad's then secret Operation Moses, which facilitated the aliyah of thousands of Jewish Ethiopians to Israel through a staging base in the Sudanese desert.

The operation began in 1979 and ended in 1990, but the movie will primarily focus on events which occurred in 1981, according to the reports.

The decision to buy the pitch demonstrates Raff's success as an up and coming Israeli producer in Hollywood.

Raff received critical acclaim as a result of the series he created, "Hatufim" ("Kidnapped"), which was immensely popular in Israel, and which later served as the inspiration for hugely successful Showtime series "Homeland."

"Homeland" is now entering its fifth season, but its Israeli predecessor has recently hit a dead end, with no production plans for a new season. Sources told Ynet that the show has been stuck in limbo, with no third season in sight due to Raff's busy production schedule in the US, where he now resides. Raff confirmed the reports, telling Ynet: "Its true, there is no third season on the horizon."

Three years have passed since the finale of the second season of "Hatufim" aired on Channel 2, and in the meanwhile Raff has been busy producing hit series in the US, including "Tyrant", which has aired for two seasons on FX, and mini-series DIG, which aired on USA network.