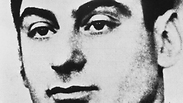 "Mark Dimshitz was a hero of Israel for our generation, who together with his brave friends, challenged the cruel Soviet regime in an attempt to raise to international attention the issue of Soviet Jewish freedom to make aliyah."

These were the words used by Immigration Minister Ze'ev Elkin in his Wednesday eulogy for aliyah activist Mark Dimshitz, who passed away at the age of 88.

Dimshitz was a Jewish pilot in the USSR, and one of the organizers of "Operation Wedding" – a remarkable attempt to draw international attention to the plight of Soviet Jewry by hijacking a plane and flying to the West. The hijack attempt ultimately failed: On June 15, 1970, 16 Refuseniks arrived at an airport near Leningrad. The group noticed that they were being followed, but chose to continue anyway, and were arrested by KGB agents before getting on the plane.

Soviet authorities decided to charge the group for treason, a charge that carried the death penalty. A showcase trail was held, and was later referred to as the "Leningrad Trial," which stirred unrest in Israel and brought international attention to the plight of the Refuseniks.

As a result of the operation Dimshitz was sentenced to death, and only after great international pressure were the sentences commuted to 15 years in prison.

Dimshitz did not serve the entirety of his sentence and was released in a Soviet-American prisoner swap. On April 29, 1979, Noah Klinger and Aryeh Tzimuki published an article in Yedioth Ahronoth, which stated that Dimshitz had arrived in New York after being traded for two Russian spies captured by the Americans.

Dimshitz said at the time that "during the flight to New York, we were surrounded by 20 guards who prevented us from speaking to one another. I tried to explain to the guards that there was no point in guarding us as I had zero intention to jump from or hijack the plane, but I couldn't convince him." After his release, Dimshitz made aliyah to Israel.

Immigration Minister Ze'ev Elkin said Wednesday: "While risking his life, Damshitz along with Yosef Mendelovich, Eduard Koznachov, and others, managed to shake the Iron Curtain and pushed forward the global battle for Soviet Jewry's right to make aliyah to Israel. It is symbolic that this hero of Israel left us this year, a year in which Israel marks 25 years since the major aliyah of Soviet Jewry, which changed the face of the nation. We all owe him a huge debt, and his personal story deserves a place in the national ethos. May his memory be blessed."