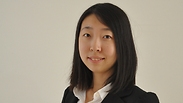 Peggy Mizrahi, manager of the Chinese section at the Israeli Export Institute.
In spite of numerous events in China during the last year – an economic downturn, economic reform and a national campaign against corruption – the country retains one of the fastest GNP growth rates in the world. The middle class in China has significant spending power, which continues to grow and draw attention from Israel.
A drop in Israeli exports? It depends on how you look at it!
Recent statistics do indeed suggest around an eight percent decrease in Israeli exports to China in comparison to the same period last year. But when the mineral and chemical sectors are removed from the equation – two industries that have suffered sharp declines due to fluctuations in energy prices and strikes in Israel Chemicals plants – an entirely different picture emerges. Now, instead, we see a 10 percent increase in exports to China, along with sweeping growth in most major export industries.

"Israel and Jews have a good name in China. Israel is thought of as the home of innovation and hi-tech, so many Chinese companies look to invest in the country," Ofir Gur, Israel's economic attaché in Beijing told Ynet.

Gur is on a visit to Israel with a Chinese delegation, which has come to look for joint opportunities in the country. "We are seeing more and more small-to-medium businesses in hi-tech – and even more traditional fields – exporting to China for the first time and joining this trend," Gur added.

According to Gur, the Chinese market is not easy to enter in spite of its growth, so the government needs to aid Israeli exporters in order to tackle Chinese bureaucracy and regulations.

"We try to help, whether it's via the Israeli Export Institute or via one of the cultural attaches we have in several central locations in China," Gur said. "If seven years ago we spoke of one attaché responsible for all of China, today we have representatives in Shanghai, Beijing, Guangzhou, Hong Kong – and soon in other locations.

"Soon we will have greater representation in China than in the US, which is quite amazing," Gur continued.
The decline in the Chinese stock market is an opportunity for Israel
Fears of an economic recession in China have risen recently, following a sharp drop in its stock market two months ago. According to Peggy Mizrahi, the manager of the Chinese section at the Israeli Export Institute, this decline actually presents an opportunity for Israel.

"China's economic recession has caused Chinese investors to look into investing in other markets," Mizrahi said. "Because of the slow in growth of China's traditional sectors that lead its GNP, capital is flowing out and being invested in technology abroad."

As well as building platforms and creating opportunities, Mizrahi also notes that it is important to address the fact that China and Israel are very different in terms of their business culture and communication.

"The Institute's China section organizes between three and four seminars a year on the subject per year," Mizrahi says. "It has to be emphasized that there are differences between the two countries that should be analyzed, including economic and legal differences."

As for the sectors with the greatest potential for exports to China, Mizrahi is unequivocal: "Hi-tech, and in particular life sciences, telecommunications, IT software, new media, clean-tech and more."