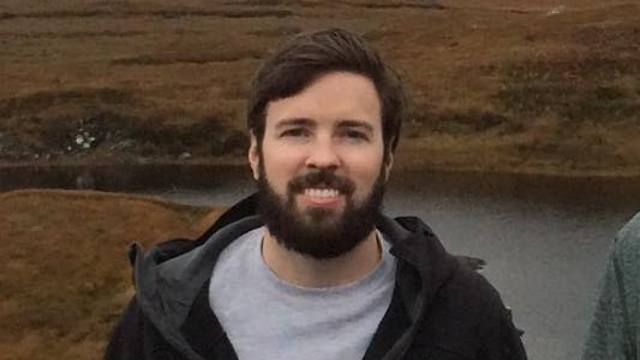 Taylor A. Force. (Photo: Facebook page)
Taylor Allen Force, 28, a former Officer in the US Army, who served in Iraq and Afghanistan, was killed Tuesday in a terrorist stabbing attack in Jaffa that wounded 11 others.

Force graduated from the United States Military Academy at West Point and served in the US Army from 2009-2014, in Iraq and Afghanistan among other places. He lived in Fort Hood, Texas, and served as an artillery officer in various different roles. He was visiting Israel as part of a student group trip from Vanderbilt University, where he studied Business Administration.

The terrorist who killed Force was Bashar Masalha, a 22 year-old illegal alien from Qalqilya, who went on a stabbing spree in Jaffa. He attacked Force and his wife, who were walking not far from the city's famous clock tower square, and began to stab them.

Reconstruction of terror attack in Jaffa (צילום: ליאור פז)

Yosef Hen, a bystander who saw the incident from his car, tried to stop the stabber and hit him with an iron bar. Another 11 people were wounded along the way as Masalha fled, with different civilians trying to stop him, until a policeman shot him a few meters outside a restaurant that was teeming with people.

Force attended a military high school in New Mexico. At West Point, he earned a bachelor's degree in industrial engineering and management. In a past interview he said that the program he was taking part in at Vanderbilt University would help him learn the skills needed to be successful in business. Force said he wanted to establish life-long connections and friendships with his fellow students from the US and around the globe.

Chancellor of Vanderbilt University Nicholas Zeppos, said that "Taylor's family and his friends and colleagues have our deepest sympathy and utmost support. He exemplified the spirit of discovery, learning and service that is the hallmark of our wonderful Owen community. This horrific act of violence has robbed our Vanderbilt family of a young hopeful life and all of the bright promise that he held for bettering our greater world."

He continued, "In light of this loss, we as a community can look to find strength by continuing our commitment to build and nurture an educational environment whose foundational mission is to expand world peace and enlightenment."

Force was one of 29 Vanderbilt alumni who participated in a trip to Israel to learn about global entrepreneurship. According to a press release from the university, the other tour participants and staff members were not in danger.

The National Insurance Institute's (NII) Hostile Action Casualties department contacted the Foreign Ministry to give care to Force's family, and handle the procedures involved in transporting his body abroad.

The NII's statement said that its employees are awaiting the decision of the family as to whether Force's body would be brought to rest in Israel of elsewhere. It was reported that, according to the Law of Victims of Hostilities, the NII will cover the costs of transporting the body or bringing the family to Israel, and will cover all of the costs of the funeral. The family of the victim will be entitled to an allowances and benefits as a bereaved family.

Omri Efraim contributed to this report.