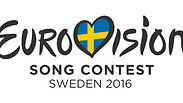 Following the leak of document that banned the Palestinian flag, amongst others, from the Eurovision Song Contest on May 14, the organizers have apologized and released a revised wording of the policy. However, the new document continues to ban the same flags.

The original firestorm-provoking document was posted on the website of Global Arena, Eurovision 2016's Stockholm venue. As only the flags of Eurovision-participating countries, UN member states, and the EU, only with rainbow flags, were permitted, all others, particularly those of disputed territories, were banned.

The document included a list of examples, and residents of the Basque Country and Kosovo took umbrage with their flags appearing above the ISIS flag (which was marked as 'strictly prohibited'). The PLO even wrote to the European Broadcasting Union (EBU), Eurovision's organizers, demanding an apology.

On Saturday, a new flag policy was published, this time on Eurovision's website. This time, it is but one page, and no examples are given. The policy remains unchanged, however, though the wording is now more concise.

The flag policy explains in a preamble that it exists "to ensure the Eurovision Song Contest remains a non-political event."