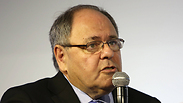 Two months before the 2016 Summer Olympics in Rio de Janeiro, it appears that Israel will miss a rare opportunity to end the prolonged diplomatic crisis with Brazil. Following South America's largest country's refusal to accept Dani Dayan as the ambassador in Brasilia, Jerusalem is stalling and actually preventing the participation of an Israeli ambassador in the Olympics.

In August 2015, Prime Minister Benjamin Netanyahu announced that he was appointing the former head of the Yesha Council as Israel's ambassador to Brazil. The host of the upcoming Olympics objected to the appointment on the basis of the nominee's ties to West Bank settlements. Israel attempted to solve the problem via quiet talks, but in March 2016, the decision was cancelled, and Dayan was assigned as the consul general in New York, instead.

After internal political scandals resulted in Brazilian President Dilma Rousseff's suspension from power, the conditions were ripe to solve the crisis, but the Ministry of Foreign Affairs took the decision to delay naming an ambassador for the time being to avoid the impression that the Brazilians' refusal to accept Dayan had been successful. This means that Israel wants to "punish" Brazil for its handling of the matter.

Sources in the MFA expressed surprise at the delay, especially as Acting President Michel Temer is considered friendly to Israel. Temer attended former Israeli president Shimon Peres's 90th birthday party, and Brazil's new minister of foreign relations, José Serra, is considered very close to the Jewish community and even came in the 80s for a three-week visit to Israel.

According to sources involved in Israeli-Brazilian relations, the stationing of two clear friends of Israel in the Brazilian leadership has created an opportunity that may not repeat itself to bring an end to the crisis. Rousseff will not return to power for a half year (if at all), and her foreign policy advisor, Marco Aurélio Garcia, who according to all indications was the driving force against Dayan, is no longer in that position.

A senior Israeli official said on the subject, "Brazil is a huge power; it's the engine that leads Latin America. Israel needs Brazil more than Brazil needs Israel. What happened happened, and we need to move on. It's really not healthy not to have an Israeli ambassador at the public Olympic events. We need an ambassador at a large and high-profile event like this."