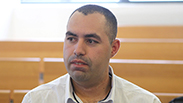 A former employee of the wife of Prime Minister Benjamin Netanyahu won a court case against her on Tuesday alleging mistreatment.

The verdict is a new setback for Sara Netanyahu, who has been repeatedly accused of abusive behavior toward household staff and found herself embroiled in a series of suspected scandals.

Jerusalem's labor court awarded Guy Eliyahu $30,000 in damages on Sunday. Eliyahu claimed Mrs. Netanyahu had behaved abusively toward him, yelling and making unreasonable demands.

Amit Hadad, a Netanyahu family lawyer, said the allegations were "false" and "disconnected from reality."

On Sunday, police reportedly recommended indicting Mrs. Netanyahu for allegedly misusing state funds and excessive household spending.

The Netanyahus have long faced scrutiny over their spending and have fended off accusations that their lifestyles are out of touch with ordinary Israelis.

In February, another former employee won a case alleging he was subjected to abusive language and insults by Mrs. Netanyahu.