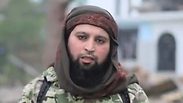 Iran is the world's top state sponsor of terrorism and ISIS as "the greatest threat globally," according to the US State Department's annual report on global terrorist activity published Thursday.
Last year, 28,300 people were killed in 11,774 attacks in 92 countries. This is a 13 percent decrease compared to the figures of the 2014 report, when 33,000 people were killed in about 13,500 terror attacks.
The department's acting coordinator for counterterrorism, Justin Siberell, said, "This represents the first decline in total terrorist attacks and resulting fatalities worldwide since 2012."
Despite signing a nuclear deal with Tehran and lifting sanctions, the United States accuses Iran of continuing to supply arms and funds to terrorist organizations around the world, including Hezbollah in Lebanon.
Last January, after having signed the nuclear deal with Iran, US Secretary of State John Kerry admitted that some of the money would "end up in the hands of the IRGC (Iran's Revolutionary Guard Corps) or other entities, some of which are labeled terrorists."
Siberell added that the department was "concerned about a wide range of Iranian activities to destabilize the region." Along with Iran, Syria and Sudan were also listed as state sponsors of terrorism.
Continuing on Tehran's combative and militant stance, Iran's Supreme Leader Ayatollah Ali Khamenei on Friday ruled out cooperation with America against the Islamic State group, saying that Tehran had no intention of cooperating with its main enemies, the United States and "evil" Britain, state TV reported.
"America has continued its enmity towards Iran since (the 1979 Islamic) revolution ... It is a huge mistake to trust evil Britain and the Great Satan (the United States)," Khamenei said in a speech broadcast live on state TV marking the 27th anniversary of the death of the revolution's founder, Ayatollah Rouhollah Khomeini.
"We will not cooperate with America over the regional crisis," he said, adding that: "Their aims in the region are 180 degrees opposed to Iran's.
The State Department report notes that the Islamic State (ISIS) and al-Qaeda have "increased their focus on staging mass-casualty attacks," noting attacks in Paris, Lebanon and Turkey.
Just this week the US State Department issued a warning to US citizens planning on visiting Europe over the summer, urging them to avoid large crowds during the UEFA (Union of European Soccer Association) Championships games taking place in France from June 10 to July 10.
The US report also noted that last year there was an increase in terrorist activities in Afghanistan, Bangladesh, Egypt, Syria and Turkey, while Sub-Saharan Africa also "experienced significant levels of terrorist activity" from groups like Boko Haram in West Africa and Somalia-based al-Shabab in east Africa.
The report also devoted a whole chapter to Israel, mentioning the current wave of terror attacks that began in October, the shooting of rockets at southern Israel and the discovery of Hamas's attack tunnels. It also brings up the murder of three members of the Dawabsheh family from Duma last July.
Reuters contibuted to this report.