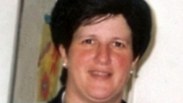 A Jerusalem court has ruled that a former Australian school principal accused of more than 70 counts of sexual assault was mentally unfit to face extradition and could be freed from house arrest, officials said on Friday.

For nearly three years, Australia has been pushing Israel to extradite Malka Leifer, who fled Australia in 2008, with what Australian authorities believe was the assistance of the insular Adass Jewish community, after accusations against her surfaced.

Leifer, who has Israeli citizenship, is the former principal of the Adass Israel School, an ultra-orthodox Jewish girls' school in Melbourne. She is wanted by police in the surrounding Australian state of Victoria on charges of indecent assault and rape involving girls at the school.

Thursday's court decision angered former students who say they were abused by her and could raise diplomatic tensions between Australia and Israel.

Copies of the court ruling were not immediately available and spokespeople from the Ministry of Justice did not immediately respond to requests for comment.

Australia's ambassador to Israel said he would pursue efforts to have Leifer extradited to face justice.

"We retain a strong interest in seeing Ms. Leifer extradited. She is wanted to face prosecution in Australia for criminal conduct relating to 74 separate sexual assault offenses," Dave Sharma told Reuters.

"We are working closely with Israeli authorities regarding the next steps in the extradition proceedings. And we will remain patient and determined in pursuing justice in this case."

Leifer's lawyer in Israel, Yehuda Fried, said the court in Jerusalem had 72 hours to decide whether she would be released from house arrest.

"My client is a very sick woman," he told Reuters, adding that she had been examined under court order at a public hospital and that a commission headed by the chief district psychiatrist determined she was unfit to stand trial.

"According to Israeli law, in this situation she cannot be prosecuted, and therefore her extradition proceedings were halted," he said.

Since 2013, an Australian commission on tackling child sexual abuse has shed light on offenses and cover-ups, including within ultra-orthodox Jewish communities in Sydney and Melbourne, triggering the resignations of some senior figures.