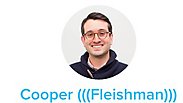 "Coincidence Detector"
Screenshot from mic website
Google removed an add-on called "Coincidence Detector" from its Chrome browser, which identifies Jews' names and places parentheses around them. For example, when the individuals who downloaded the add-on searched for the name Levy, they received the following result, (((Levy))).

Cooper Fleishman, who first exposed the "Coincidence Detector", wrote that his last name appears as (((Fleishman))), when using the add-on. According to an investigation, it is possible that the tool is connected to a right-wing extremist group in the United States.

Google removed the "Coincidence Detector" from its Chrome store on Thursday at 9:30 PM. A Google spokesperson told CNN Money that the tool violates company policy regarding incitement, which does not allow "content advocating against groups of people based on their race or ethnic origin, religion, disability, gender, age, veteran status, or sexual orientation/gender identity."

According to Google's data, 2,473 people downloaded the "Coincidence Detector" and rated it with five stars. Various media outlets also reported that the add-on had the capability to identify 8,700 Jewish last names.

It was not long until a protest broke out on Twitter. Brian Teeman, one of the founders of Joomla, a free and open-source content management system, called on all his members to change their names on social media to following form: (((Brian Teeman))). "Join me and change your username to add parentheses to defeat the neo-Nazi hate," he wrote.