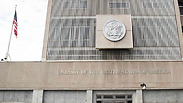 Palestinian President Mahmoud Abbas said in an interview with French newspaper Le Figaro published on Saturday that should Donald Trump move the US Embassy to Israel from Tel Aviv to Jerusalem, the Palestinian will no longer recognize the State of Israel.

"I wrote to President Elect Trump and asked him not to (move the embassy)," Abbas said in the interview. "Not only will this action destroy America's legitimacy to fill any sort of position in a solution to this conflict, it will also destroy the Two State Solution."

Trump, who will be sworn in as President of the United States on Friday, has said previously that he intends to recognize Jerusalem as the capital of the State of Israel, and move the embassy from Tel Aviv to Jerusalem – a promise nearly every single other president elect has made. The Palestinians are against this, and view this as a detrimental, unilateral action, and that Jerusalem's status must be negotiated in a final status agreement.

Abbas continued in his interview, stating that if Trump moves the embassy in any case, "we will have several options, and we are talking about them with other Arab countries."

"Cancelling our recognition of the State of Israel is one of the possibilities, although I hope we won't come to this point. I hope the opposite will happen - that we will succeed in working with the next US government."

The Le Figaro article was published one day before the Paris Peace Conference is set to take place, and on the same day that Abbas visits the Vatican to appeal to the Pope to put pressure on the Americans to not move their embassy to Jerusalem.