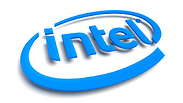 The Intel sign
Photo: Intel
Intel Israel expected to recruit 1,500 employees by end of 2018
Intel Israel CEO, Yaniv Garty says company currently running new chip generation line, and that by 2018 production will begin recruiting 1,500 new employees; Garty adds that 6,900 development workers and 3,300 production workers currently work for Intel Israel.
Speaking at a tour of the technology company Intel's factory in Kiryat Gat on Thursday, Intel Israel CEO Yaniv Garty noted that production of Intel's newest generation of chips is scheduled to start by the beginning of 2018 and possibly earlier, and that by the end of 2018 about 1,500 new employees will be recruited.

Garty also said that "Intel Israel employs 6,900 development workers and 3,300 production workers and that the company "exports $ 3.35 billion annually. Since its entry to Israel, the total volume of exports has reached $ 46 billion."

Garty added that Intel is expected to hold a large part of its autonomous vehicle activity in Israel, and that he believes that Israel has a good chance of becoming second only to the US in the driverless cars industry.

About three weeks ago, the Southern Planning and Building Committee decided to expand Kiryat Gat's employment park, which is to include a 75% expansion of the Intel plant: at present, the plant is spread out across 647,000 square meters. According to the new expansion plan, the company will be able to add 487,000 square meters to its existing space.