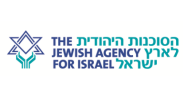 United Torah Judaism MK Moshe Gafni has asked the Knesset Committee for Immigration, Absorption and Diaspora Affairs to hold a discussion Tuesday titled "Is the Jewish Agency still relevant, necessary or beneficial?"

Sources close Gafni said the motion is merely the kickoff to an array of measures that the MK intends to employ against the Agency.

His office did not deny that the strong connection between the Jewish Agency and the liberal streams of American Jewry, including the Reform and Conservative Movements, is behind his campaign against the Jewish Agency.

It seems that the last straw was the deep involvement of the Agency's director, Natan Sharansky, in drafting the Western Wall egalitarian area plan, which the Haredim oppose.

MK Yoel Razvozov (Yesh Atid), a member of the Immigrations Committee, criticized Gafni's actions. "MK Gafni and the Haredi parties do not recognize any stream of Judaism other than their own, despite the fact that the majority of world Jewry is not Orthodox. In this way, they are essentially dividing the Jewish people between those who share their worldview, and those who are not Jews at all. This is racist towards all those not Jewish enough for Gafni and his associates," he said.

The Jewish Agency said in response, "The Jewish Agency is the meeting place for all the Zionist organizations and streams of the Jewish people and believes that the State of Israel should be a place for all Jews, regardless of ethnicity, outlook or school of thought. Regarding the Kotel, the Agency believes that the principle outlined by the prime minister should be followed: one wall for one people."