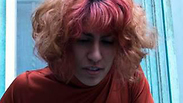 Norwegian festival boycotts Israeli artists, cites 'occupation'
Feminine Tripper festival in Oslo rejects 6 Israeli choreographers from participating due to Israeli government's attempts to use culture to 'whitewash or justify its occupation of the Palestinian people'; artists accuse festival of 'reverse-discrimination.'
A Norwegian femininity and gender identity festival blocked six Israeli choreographers from participating due to what was described as the Israeli government's use of culture to "whitewash or justify its occupation of the Palestinian people."

The organizers of the festival, "Feminine Tripper", informed the Israelis their request to participate was rejected on political grounds.

The five Israeli artists applying to participate in Feminine Tripper—which is set to open this Saturday in Oslo—are Eden Wiseman, Roni Rotem, Nitzan Lederman, Maayan Cohen Marciano, Adi Shildan and Maia Halter.

The response, sent by organizers Kristiane Nerdrum Bøgwald and Margrete Slettebø, said, "Thank you for your interest in the festival. We regret to have to inform you that after careful consideration we have decided we cannot at this moment invite Israeli participants to our festival.

"The reason that we have made this decision is that we cannot, with a clear conscience, invite Israeli participants when we know that artists from the occupied Palestinian territories struggle with very restricted access to travel to international art venues and that they have little opportunity to communicate their art outside of the occupied territories.

"We also have reason to believe that the Israeli government at the moment uses culture as a form of propaganda to whitewash or justify its regime of occupation and oppression of the Palestinian people."

The organizers then linked to a 2005 article from Haaretz's English website on the Foreign Affairs Ministry's decision to increase budgeting for Israeli cultural exposure worldwide.

"We appreciate your artistic project and hope to have the opportunity to invite you to Norway again once the political circumstances have changed," they added. "We hope that you—as artists—will help raise awareness in your society about the concern many of us artists and cultural workers around the world have about the brutal effects of the occupation on Palestinian artists and the rest of the population."

Taken aback by the rejection and the letter accompanying it, the Israeli artists struck back with a missive of their own.

"We find that your decision to deny participation in the festival from Israeli artists is encouraging division and the continuum of conflicts rather than setting an example of another path to the world—one that meets the values of inclusiveness, freedom of speech and expression, dialogue, openness, seeing beyond labels and multiplied perspectives.

"Instead of using the same strategies you are coming (out) against, which can be defined as generalization and collective sanctions, we think that in order to make real change we all should (adopt) different strategies than the ones we oppose."

The Israelis further noted that the article was written in 2005, and represented an approach that has since changed, saying, "Artists (in Israel) are fighting in order to obtain their freedom of speech and expression due to recent censorship attempts by the Israeli minister of culture. Surprisingly as it might sound, Maayan and Adi's works were marginalized both by our own minister of culture and by your own festival.

"Would you reject a Spanish artist for the Spanish policy against Catalonia and the Basques? Would you reject a Saudi artist for Saudi restrictions on women's rights? Would you reject an American artist for the American policies regarding the 'Muslim ban' regulations? Would you reject a Syrian artist for bloodshed caused by the Syrian government? Would you reject an Iranian artist for the forceful reaction to the last uprising in the country?

"If we were Muslim Arab Israeli artists, Christian Arab Israeli artists, Bedouin-Israeli artists, Circassian-Israeli artists, Druze-Israeli artists, or Jewish-Israeli artists living abroad, would we have been denied participation in your festival as well?

"We are confused. Your decision to deny access (to) Israeli artists seems to go against your mission and values, as it is not based on an artistic appropriation of our works, but on political reasons. The only conclusion we can come to is that (this) is an act of reverse-discrimination."

Festival organizers Bøgwald and Slettebø acknowledged receiving the Israeli reply, but said their decision remained the same. They further promised to elaborate on it once the festival was over due to their "heavy workload."