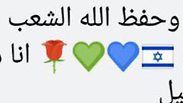 Pro-Israel Arab commentator
Arab citizens back Israel, slam Hamas over Gaza border protests
Ministry of Foreign Affairs' Arabic social media outlets, usually brimming with comments criticizing Israel over their treatment of Palestinians, is flooded with remarks by citizens of Arab countries exhibiting aversion of Hamas over its 'exploitation' of Gaza and its residents in Friday's border riots.
Aside from the usual clamor flooding the Ministry of Foreign Affairs' Arabic social media outlets denouncing Israel for its treatment of the Palestinian populace, a surprisingly large number of people voiced their support of the state following Friday's Hamas-led protest on the Gaza border, in which nine people were killed.

The ministry's Facebook and Twitter pages were brimming with comments from residents of Saudi Arabia, Iraq, Jordan and other Arab countries, who backed Israel's side of the conflict and lambasted Hamas for its exploitation of the inhabitants of Gaza, who they rule.

"This is the land (of Israel), and who are you?" wrote one commentator addressing the Great March of Return protesters, questioning their right of return to territories that are now Israel. "My heart is with my Jewish cousins. There is no escaping the fact that Hamas' Palestinian terrorism will inevitably end," he added.

"We hope that our Palestinian brothers will not be dragged by Hamas' terror plots, which will only harm the Palestinians," Ahmad from Basra in Iraq wrote. "We must act for peace between the State of Israel and the Palestinians."

A picture of a Palestinian baby photographed alongside tires intended to be torched in the "Friday of Tires" riots sparked great uproar among commentators.

"Gazan children need clean air, not air that has been contaminated with the burning of tires of hatred," a Jordanian citizen wrote, chiding Hamas over their initiative. He added that Gaza needs fresh leadership that can move it forward "from the age of conflict and hunger to the light of humanity, knowledge and love."

He then claimed that the leaders of Hamas were drawing their ideas from Hitler and Iran. "The time has come to throw them into the dustbin of history, along with their hate tires," he concluded.

"Mercy and humanity have faded from your hearts, Hamas leaders," wrote Omar. Another referenced the picture of the baby, writing, "Your tiny body will be used by them (Hamas). They will trade in your blood, my children; they will trade in your pure soul. My dear Palestinians—they will trade in your story."

Some of the responses were also received from Saudi citizens, possibly due to the picture of the Saudi king and his son and heir to the throne being burnt during the protests.

"The war on terrorism begins with the removal of it from a conceptual point of view," one Saudi citizen opined. "There is no doubt that the Hamas terror organization is blocking any option for peace and is working to spread hatred and violence. Israel has internationally recognized sovereignty."

"The world must know about the harm Hamas does to the residents of Gaza and be neutral, instead of keeping quiet about Hamas' conduct and pointing the finger at Israel alone," wrote another.

Yonatan Gonen, the head of the Arabic Language Digital Diplomacy team at the Israel Ministry of Foreign Affairs, said their posts were full of thousands of similar responses—a number he noted was equal to that of commentators slamming Israel and the IDF for its response to the protests.

"We highlighted the fact that a terrorist organization, Hamas, is behind the violent incidents and that this is not a peaceful demonstration as they claim, and we did see that people are harshly attacking the terror organization," he said.
Since taking over #Gaza by force in 2007, #Hamas has done nothing to help the people of Gaza, and chose to devote its resources to encouraging violence & terrorism, all aimed at destroying Israel, instead of building hospitals or investing in better #education for Gaza's people. pic.twitter.com/w14H9hBUQq

— Israel Foreign Min. (@IsraelMFA) April 6, 2018
International criticism of Israel over the border clashes spiked following the death of journalist Yaser Murtaja, who was reportedly shot by Israeli soldiers while wearing a navy-blue protective vest marked 'PRESS' in bold capital letters.

The IDF tapped Head of the Operations Directorate's Instruction and Doctrine Division, IDF Brigadier General Motti Baruch, to head a panel tasked with examining and investigating the events on the Gaza Strip border during the past two weeks, particularly Murtaja's death.

A total of 30 Palestinians were killed since the start of the March of Return protests along the Gaza security fence, meant to advocate the Palestinian people's right of return and force Israel to lift the "siege" on Gaza, placed for security concerns in light of Hamas hostility to the state.