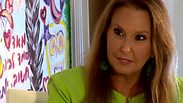 Israel's wealthiest woman Shari Arison was questioned by police on Sunday for eight hour as part of an investigation into suspected corruption in the Housing & Construction Holding Company (Shikun & Binui).

Arison, who was questioned alongside the Chairman and CEO of Arison Investments Efrat Peled, was accompanied by her attorney, Nati Simchony.

During the questioning, Arison and the other senior businesswoman were confronted with evidence that ties them to the alleged corruption.

After being released from questioning, the two were barred from leaving Israel for a week and from contacting any of the other suspects in the case.

Arison and Peled "fully cooperated" with investigators and "are confident there was no fault in their conduct and that this would be law enforcement authorities' conclusion as well," the Arison Investments group said in a statement.

A joint statement by the Israel Police and the Israel Securities Authority said that "as part of the Israel Police's regular fight against public corruption offenses, an investigation is ongoing into suspected bribery of a foreign public employee and reporting offenses under the Securities Law."

The international case focuses on suspicions of bribery by the Housing & Construction Holding Company (Shikun & Binui), which has projects both in Israel and abroad.

Police suspect the bribery of foreign government officials, along with other offenses. The alleged bribe money was paid to secure construction contracts worth hundreds of millions of dollars in Kenya, among other countries.

The Israel Police and Israel Securities Authority are conducting the investigation in cooperation with international law enforcement authorities.

Last month, the police and the Securities Authority questioned under caution Housing & Construction Holding Company chairman Moshe Lahmani on suspicion of giving bribes to promote construction projects.

Former chairman Ofer Kotler was also questioned in the case. He was put on house arrest and posted a NIS 500,000 bail. He too was barred from leaving Israel or contacting other suspects.