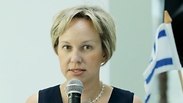 Israel's new ambassador to Kazakhstan Liat Wexelman
Photo: Nazarbayev University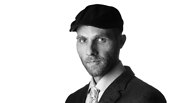 Israel's relations with Muslim countries spiked in recent weeks with reports of budding ties with Oman, Chad, Sudan, and Bahrain with Israel's technology and security know-how serving as a major catalyst.
From drones to cyber security software to traditional hi-tech startups, Israel is an attractive and powerful prospective partner in an increasingly unstable region.
Egyptian President Abdel Fattah al-Sisi and Saudi Arabia Crown Prince Mohammad bin Salman reportedly met recently to encourage Arab states to establish economic relations with Israel.
Enter Kazakhstan, a largely secular Muslim Central Asian country with an estimated population of over 18 million and the 9th largest in area in the world with enormous amounts of natural resources which include oil production and minerals.
Kazakhstan, where for the first time in years a centrally located menorah was lit up recently to celebrate the Hanukkah holiday, could also possibly serve as a model on how to develop relations with Arab states by focusing on technology and innovation cooperation.
Israel's new ambassador to Kazakhstan, Liat Wexelman, told Ynet that high-tech cooperation between the countries is her "number one priority at the embassy."
Relations between Israel and Kazakhstan have also grown in the military and medical fields.
Kazakhstan President Nursultan Nazarbayev is prioritizing technological development with a country wide plan called Digital Kazakhstan, which he promoted in a state of the nation speech in January: "The most important issue is the development of our own ecosystem of developers of digital and other innovative solutions," he said.
Wexelman noted that "Israeli hi-tech and innovation experts are involved in the country and the embassy is assisting all kinds of companies from small start ups to large companies in order to find local partners for joint ventures."
The ambassador also said an Israeli-Kazakhstan start-up accelerator headed by leading Israeli experts and a tech hub are being established that will provide umbrella support for joint entrepreneurship projects.
There are also plans to establish a business forum related to agricultural and water technologies. In addition, there is plan for a cooperation on medical research and development.
"Kazakhstan sees Israel as a high-tech model to follow, providing agriculture, water management, energy, cyber security, e-gov, homeland security, and smart city skills," Wexelman said.
This cooperation is serving Israel's diplomatic and economic interests.
For example, high-tech and startup eco system entrepreneur Oren Simanian, who formerly worked as a soccer referee in Israel's premier league, is now the founder of Colosseum, the Israel International Sports Tech Innovation Center, with a mission to develop the sports industry using Israeli advanced technology.
Simanian has visited Kazakhstan five times in the past few years, and consults with various companies and the Israeli embassy in Astana.
"Kazakhstan has a rising domestic high-tech scene and they are not only implementing Israeli technologies, but also creating their own. There is growing and friendly cooperation," he said.
Relations between Arab states and Israel could be strengthened by focusing on similar hi-tech ties and not only relying on security and intelligence cooperation.
While the threat of revolutionary Shiite Iran hangs over the heads of the Sunni Arab states, it is the domestic threat of instability and the lack of economic development that risks destabilizing Arab governments from within.
It is a top Israel interest that relatively moderate status-quo regimes such as Egypt, Saudi Arabia, and Jordan, do not fall and allow radical revolutionary Islamist forces to come to power or gain a foothold.
In this regard, not only Israel's military power can be useful, but also the country's soft-power can serve to boost relations by promoting stability and economic development.
The author is the deputy online editor at JNS.org and a writer on Middle East affairs. He covered the Middle East for The Jerusalem Post and is now writing a PhD dissertation at Bar-Ilan University on the Islamic Movement in Israel. You can find him on Twitter at @Arielbensolomon