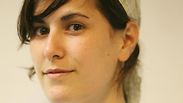 Otzma Yehudit is an anathema to the 'normally religious'
Israelis for whom observance is a natural part of life cannot stomach the union between their former ideological home and the racist, hateful Kahanists; and thanks to his cynical cunning, Netanyahu is both creator and beneficiary of this situation.
In one of his most beautiful texts, the late Uri Orbach wrote that it is not popular to be a routinely religious man, although it is precisely this sector that maintains religious life with reason and with delicacy.

"The normally religious," as Orbach put it, are those for Judaism comes as naturally as breathing. They are home owners and professionals, active and sensible men and women who live full lives as an inseparable part of Israeli society. They are the ones who enlisted in masse in the Jewish Home when it was led by Naftali Bennett, alongside Uri Orbach himself. They are the ones who stand bewildered today, as their political home falls apart after it was abandoned by Bennett, as it unites with the racist and Kahanist list of the Otzma Yehudit (Jewish Power) party.

The Land of Israel is very important to the normally religious. But daily life itself is also important – education and health, culture and transportation, and yes, even religion and state. A lot of water flows through the river of Israeli identity, and President Rivlin's four tribes speech misses the sub-streams and tributaries that grow from each one of those tribes. We meet and we part. We intersect and we unite.

Religious Zionism is not a homogenous entity that votes solely for one party, just like any other tribe. It is more complex, with infinite nuance, and as such its tradition of tribal voting has long washed away. Religious Zionism is no longer purely represented by the National Religious Party, although the party still remains one of its strongest symbols.

Even though unification with Otzma Yehudit is only on the agenda due to the looming collapse of Jewish Home after Bennett absconded, this so-called technical bloc is still hard to swallow. Even those who do agree to this move do so from a place of submission and self-persuasion, in light of the terrible situation reflected in election polling.

Kahanists were never part of the religious-Zionist ethos of Torah, work and nationality. The racism, anarchism and discourse of hatred they promote are nauseating to most of the normally religious, who do not know how to digest the new political map.

Show me your technical bloc, and I'll show you who you really are.

"If there is to be a union, at least take the photo of the murderer Baruch Goldstein down from the wall," Rabbi Yaakov Medan from Gush Etzion asked of Itamar Ben-Gvir in a broken voice. But Ben-Gvir was unmoved, as if it were commonplace to hang a picture of a mass murderer in your living room. And the normally religious simply do not know what to do; they are searching for a leader to give them answers.

If they follow Rabbi Rafi Peretz, who once embraced the very soldiers who came to evacuate him from his Gaza home, then they are signing on to the entry of the greatest racists into the Knesset. If they go over to the New Right, perhaps that will ultimately finish off the ideological home that was dismantled by its very leader Naftali Bennett. Maybe some would have turned to Yair Lapid, if the latter had not relegated every religious candidate on his party's list to the doldrums of the second decile.

So they are left with Benjamin Netanyahu. The same Benjamin Netanyahu who worked so hard to bring about the disgraceful agreement between Otzma Yehudit and the Jewish Home will be the one to benefit from the huge number of voters who will never support a Kahanist list. Thus, thanks to his cynical political cunning, Orbach's normally religious have become Netanyahu's useful idiots.