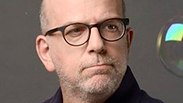 The row over Rotem Sela, who dared to express her opinion on full equal rights for Israeli Arabs, had one impact: It proved that in these elections, aside from the eternal question of "yes to Bibi, no to Bibi," there is a race among some right-wing candidates to be the most vocal, most vociferous and most extreme in their stand against the Arab sector.
This race is being run on the right, but it has had a paralyzing effect on the Blue and White party, which does not want to be portrayed as a movement that intends to replace Benjamin Netanyahu by embracing Arab MK Ahmad Tibi. President Reuven Rivlin's pointed remarks supporting full equality between Jews and Arabs were a reminder that the Likud of today is not the party of Rivlin, never mind Menachem Begin or Yitzhak Shamir.
The inauguration of the 21st Knesset will mark the disappearance of the last vestiges of liberal Likud, of Ze'ev Jabotinsky's ideology of full respect and equality for the Arabs of Israel.
Moshe Feiglin, on the other hand, left the Likud years ago, but it is closer today to his positions than ever. Feiglin is a revelation to young, secular supporters of the center-left. He emphasizes that he is primarily liberal when it comes to the issue of religion and state, and a staunch supporter of the legalization of marijuana, but is hiding an extremely hawkish platform in every other arena.
Arabs, Feiglin suggests, would have to pass a loyalty test if they wished to become citizens. The Oslo Accords would be canceled, and the Palestinian Authority would be viewed on a par with Hamas, namely, a terrorist organization and the enemy. He wants to enshrine in law a ban on the courts overturning any legislation, and the government would be able to replace the attorney general at any time. According to Feiglin, "elected officials will not have to comply with the advice of their attorney general."
Feiglin succeeds where others have failed. He creates an agenda; people are talking about him and he is always being interviewed. He is present, generating interest. Neither Bennett, nor Gantz, Lapid and Ya'alon, nor Meretz or Gabbay have so far managed to set any kind of agenda in these elections.
This also works to Netanyahu's great advantage. Every political novice knows that whoever sets the agenda in the month before the elections will do well on polling day. The buzz around Feiglin's Zehut (identity) party, has already put it over the electoral threshold - and in some polls it has as many as four or five seats.
Feiglin is filling arenas in secular, liberal, left-wing Tel Aviv. His call for the legalization of marijuana has already forced the prime minister to announce that he would also back such a move after the elections, in a clumsy effort to prevent young Likud voters from running into Feiglin's waiting arms.
Four weeks to go until the elections, and ongoing developments have seen the attorney general's call to indict the prime minister virtually vanish. Anyone who thought that Mandelblit would be a deciding factor in these elections was apparently very wrong.
But Feiglin could be. Twenty years after his conviction for sedition, he could be kingmaker. And this is where he is causing alarm among Likud officials, for with his loathing of Netanyahu, they fear Feiglin could well recommend to the president that Benny Gantz form the next government.
Whatever the outcome, whether he makes it back into the Knesset or is kept out again, Feiglin is already a winner.