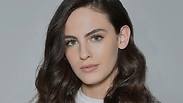 As a person who was born and who has lived all of her life in southern Israel, I had no other choice but to get used to the twisted reality that disrupts my life. The same reality that paralyzes me with fear every time I get into my car because I will be helpless should the air raid alarm sound. Because of this reality I think twice before taking a shower. Its is a depressing reality.
For too many years, we in the south have not known what is to have a normal routine. Instead we have rockets, balloons with firebombs attached, and - every now again - a cease-fire. Amd then it all starts again from the beginning. It is a nightmarish routine.
When the first rocket "accidently" landed in central Israel, I must confess I was a tiny bit happy. I said to myself, "now it is going to end."
For when a rocket lands even "accidentally" in central Israel, there is a response that includes an urgent cabinet meeting, live news broadcasts into the night, the deployment of IDF units and thoughts and prayers for the people affected.
This week I was horrified by the destruction caused by the rocket that hit a house in Mishmeret.
It was miraculous that no one was seriously injured.
But I'm tired of praying for miracles. I want action!
And when the rockets began falling on the south again - as expected - we never got the same reaction.
In reality, no one cares when residents in the south are constantly running for shelters - not even Culture Minister Miri Regev who dismissed us all with a simple: "So what if Ashkelon is under fire?"
So how am I supposed to feel now? My parents came to this country out of pure Zionism, and are now having second thoughts about life here after the elections.
I think it is time for someone to take matters into their own hands and find a permanent solution for the people in the south. A real solution that will bring peace to our little corner of the world. I don't think that it's really too much to ask.
Adar Gandelsman is a resident of Ashkelon and Miss Universe Israel 2017