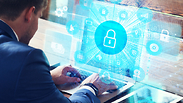 Photo: Shutterstock
Photo: Shutterstock
Cyber attacks on Israel's banking system have increased considerably over the past two years, according to the annual report by Supervisor of Banks Hedva Ber.

Speaking at a press conference to mark the release of this year's report, Ber said there are daily cyber attacks on Israeli banks but so far none have caused major damage.

The report, which polled 80 high-ranking banking officials in Israel, found that 90% of them see cyber crimes as the most dangerous to their sector.

The risk of cyber attacks has grown as more and more banks move their services online, in a positive move towards efficiency. The Bank of Israel said that attacks have increased both in number and veracity.

Thus far, cyber attacks have caused no substantial damage to Israeli banks, but this may change since the attacks are becoming increasingly sophisticated.

But experts say that given Israel's geopolitical position in the world, its banks are facing not only cyber attacks for financial gain, but also may be targets of cyber terrorism.

Banking institutions worldwide have had private information compromised, considerable amounts of money stolen, and endured repeated embezzlement, among other cyber crimes.





Israeli banks have increased their investment in cyber securit, setting up a joint body through which to share information and alerts.

Cyber security drills are also carried out regularly, but the industry is concerned that there are no guarantees all future attacks will fail.

The Bank of Israel urged customers to take their own steps to ensure their finances are not compromised by hackers.

"We see bad actors impersonating customers, inserting bogus landing pages and more," said Bank of Israel officials.

"We are doing everything we can, but customers must take precautions and never give out personal account information over the phone or online, regardless of how persuasive the requests are. Instead, customers must use their bank's secure online facilities via the app."