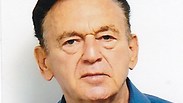 Rivlin must decide if he's a nice guy or a great president
Opinion: With Israel facing the prospect of a third election in less than a year, the president needs to prove he truly is the defender of democracy he says he is and publicly call for Netanyahu to step aside until he gets his legal affairs in order
In 1979, Reuven Rivlin was chairman of Beitar Jerusalem soccer team. The sport had been coopted by the party faithful across the spectrum, and Rivlin regarded his role as means to a leap into politics.

The season's cup final match against Maccabi Tel Aviv was immensely pressured, so Rivlin snuck off to any empty room in the stadium where he wept and prayed to God for the final whistle to blow.

This lachrymose prayer was caught on camera by Channel 1 TV, which had a crew accompanying Rivlin for the game. But at the end of the match (that Beitar won) the TV crew realized that the quality of the footage was not up to scratch.

They asked Rivlin to recreate his outburst, which he was only too willing to do for the sake of a television appearance.

Rivlin has since then seemed to me to be a nice person but not sufficiently serious. Indeed, his career has always placed him as a second-rate politician.

In 1988, he failed in an attempt to become the Likud candidate for mayor of Jerusalem. That same year he was elected to the Knesset in 26th slot on the Likud list.

In 1992, however, he failed to make it back into the Knesset, but returned in 1996, when he secured the party's 23rd spot.

In 1999, his electoral performance improved when he won the 10th spot for Likud and in 2001 he was appointed communications minister.

In the 2003 elections, he dropped back down to 36th on the Likud list, but his good relations with then-prime minister Ariel Sharon led to his selection as Knesset speaker.

Most politicians prefer to serve in the executive role of minister rather than Knesset speaker, who oversees the functioning of parliament.

A minister can market the activities of his office and the positions of his party; a Knesset speaker needs to be stately and display correct public norms.

But Rivlin, who understands a thing or two about the media, soon began to criticize the both the actions of the government and its next leader, Benjamin Netanyahu.

It was conduct that earned him great public popularity but also the hostility of the Netanyahu family.

Following the 2013 elections, Netanyahu led Rivlin's ouster and the election of Yuli Edelstein to the position of Knesset speaker. There was a prevailing sense that the political career of Rivlin, had not been given a ministerial position, was over.

In 2014, Shimon Peres ended his stint as president and Netanyahu worked to prevent Rivlin's election as his successor.

He first sought to let veteran Likud politician David Levy run, and then proposed American Jewish Holocaust survivor, author and Nobel laureate Eli Wiesel.

Rivlin, however, succeeded in gaining widespread support in the Knesset, which votes for the president, precisely because of his approach to the Knesset speaker's post.

As president, he also became a media darling for expressing liberal and democratic positions.The media in Israel and in the Western world is largely liberal, and a right-winger expressing such positions can find he has a broad stage.

For example, Rivlin attended an event in Kafr Kassem in memory of those killed in a massacre by Border Police troops in 1956 and opposed the Nation-State Law, contrary to Netanyahu's position.

So is Rivlin really a Democrat and a liberal in his positions or is it simply all for the love of the media limelight? After all, at a meeting with right-wing activists at the President's Residence in 2015, Rivlin declared: "I was and remain complete a Land of Israel man."

Can a person who supports the ongoing occupation of almost three million Palestinians in Judea, Samaria and East Jerusalem really be considered such? It's an interesting question to ponder.

The current coalition negotiations are a litmus test of Rivlin's commitment to the country's democratic character.

Israel is facing the worst political crisis in its history, and it could well end up holding elections for the third time in a year. Such a situation could seriously damage public confidence in Israel's political parties and its democratic nature.

And what has Rivlin done in the interim? He has tasked Netanyahu with forming a government, after first trying to convince Benny Gantz to join the coalition for the sake of national unity.

In other words, he wanted Gantz to legitimize the person against whom three serious indictments are pending, subject to a hearing.

Rivlin does not have the legal authority to reject Netanyahu's candidacy, but he can take a moral stance. It would be an unusual step, but this is an unusual situation. It is not too late to say that there is no such animal in a democratic country as "a prime minister who is under indictment."

According to a Friday TV poll, an overwhelming majority of the public opposes a prime minister holding office while under indictment and is also against holding further elections.

It seems that the public understands better than the president just what democracy means.

Rivlin should propose to Likud that it present another candidate until Netanyahu completes his legal business, which should be decided in the near future – whether the attorney general decides there is no cause for indictment or that Netanyahu should stand trial.

If the former turns out to be the case, Netanyahu could return to his office. One should bear in mind that Netanyahu was not elected in a personal capacity, so him stepping down would not interfere with the results of the elections or harm the Likud.

If Rivlin does make such a proposal, which has much public support and may prevent the country from political chaos, he would be considered a great president and a true democrat.