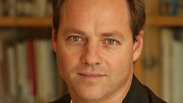 With the first 28 days given to Benjamin Netanyahu to form a coalition and a government almost at an end, or with the mandate returning to the president out of his own volition, President Reuven Rivlin will have to decide what the next step will be, whether to give the opportunity to Blue and White party head Benny Gantz or refrain from doing so.

To justify the latter, the chances of forming a government under Gantz would have to remain low and it becomes apparent that a third election would be the wisest choice, in hopes of arriving to a much clearer political resolution.

Rivlin and his advisors will find it hard to find in our political history a justifiable enough reason to not transfer the mandate to the person next in line - Gantz.

Nonetheless, never has the first person entrusted with the mandate to form a government failed at that task, that is until Netanyahu last spring.

With that, there are two historical cases to look at and learn what should be the way forward.

The first instance is back in 2008. MK Tzipi Livni wins leadership of the Kadima party in primaries held following the resignation of PM Ehud Olmert. She fails to form a government and President Shimon Peres opts not to give the mandate to another nominee, but to precede with an election.

Contrary to the situation today, most factions in the Knesset recommended to go ahead with the election.

The second instance - and the first chronologically – occurred in 1990, two years after the start of the second unity government, when Shimon Peres managed to gain a majority for a vote of non-confidence and the dissolution of the Knesset.

President Chaim Herzog believed it wise to prevent an election – and even though the Knesset voted Yitzhak Shamir's government out just a month earlier, he returned and formed a narrow government.

Back to October 2019: Rivlin should conclude that the fact that Gantz has not collected enough recommendations for lawmakers does not necessarily prevent him from forming a government.

Granted, a scenario in which he succeeds is highly unlikely and probably too complicated to achieve. But the mandate should nonetheless be given to him.

Naturally from what we've seen so far, Gantz will try to form a unity government, but he also has an ace up his sleeve that Netanyahu does not – the prospect of a minority government of 57 MKs from the center-left bloc with outside support from the Joint List of Arab parties, coupled with the reluctance of Avigdor Liberman to oppose such a move.

Such a government would be based on an agreement whereby some central ministerial positions would be held for the Likud, in order to keep open the option of expanding the coalition into a unity government within the coming months.

Forming a minority government – and maintaining it – is difficult and will require ingenuity, experience and political courage.

But it is a matter of principle to not outright disqualify such a government.

It is likely to be a last-case scenario sort of solution, given the notion that a minority government is seen as the worst option and we in Israel are unused to it. but it is still a viable and even successful option in many democracies all over the world.

This is a solution for situations in which a government does not have a parliamentary majority.

For decades, this sort of government ruled in the Scandinavian countries, forming ad hoc agreements with other parties outside the government.

Want an emergency plan for the violence in the Arab communities? Reach an agreement with the Arab parties.

Want to increase the participation of ultra-Orthodox men in the job market? Either find partners with the Likud party or come to an understanding with the ultra-Orthodox.

A government that enjoys a strong and firm majority sometimes forgets to look beyond its own party lines.

A minority government would have to facilitate a permanent dialogue with every part of society, something that is not inherently bad.

Therefore, the president would do well to explore all options for forming a government, before we find ourselves sucked into another election cycle that might perpetuate the current political stagnation.

Yohanan Plesner is the president of the Israel Democracy Institute.