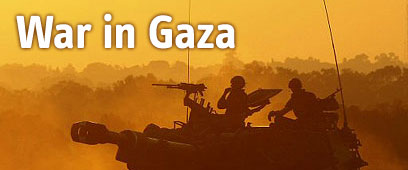 Hamas prime minister in Ismail Haniyeh
Photo: AP
The unilateral ceasefire declared in Gaza brings Hamas back to power in the Strip despite the irritation of Mahmoud Abbas and Egyptian President Mubarak, as well as Olmert, Livni and Barak. The truce also brings the relationship between Israel and Gaza to square one, where the war started.

From day one, it was important for Hamas to endure, so that at the end of the war Ismail Haniyeh and his associates would be able to take power again. Jerusalem's ceasefire declaration is perceived in their eyes as affirmation that Israel failed to break Hamas.

Realism

PM thanks visiting European leaders for 'working to ensure Israel's safety', says Israel to pull troops out of Strip once armistice is solid; expresses regret over civilian Palestinian casualties who 'became hostages of Hamas'

Hamas' military wing indeed suffered a harsh blow, yet the group's chief commander, Ahmed Jabari, is still capable of managing a war and firing rockets to Kiryat Gat, and he still has more than 10,000 fighters who did not break at his disposal.

The war deepened the schism within the Arab world, yet Hamas boosted its legitimacy even in Turkey. The war also deepened the schism between the Gaza Strip and the West Bank, and now Hamas will not allow Abbas any foothold in Gaza.

The war advanced Hamas' strategy of objection to reconciliation with Israel, and many years will have to pass before an Arab peace initiative that includes willingness to recognize Israel becomes part of the discourse in the Arab world.

However, the battle for political survival will require Hamas to adopt tactical changes; for example, it will have to hold its fire, while at the same time rebuilding its military power.

Meanwhile, more than half of Gaza residents, who no longer want a Hamas government, will end up paying twice: They will continue to live amid the destruction left by the war, while remaining under a dictatorial and fundamentalist regime.