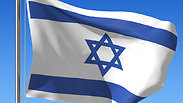 'Freedom of speech is one of Israel's most important values, but fringe groups do the opposite
Photo: Shutterstock
The State of Israel is celebrating its 66th birthday this year. For Israelis, Jews and supporters around the world, this is a joyous occasion, commemorating the revival of the Jewish people and their right to self-determination in their ancient homeland.

Even those who identify as "critics" of Israel celebrate this day and recognize the country's remarkable accomplishments – while understanding that there still much to improve.

Defensive Democracy

Op-ed: There is no difference between Kahane Chai, radical group working to boycott Israel because of its Jewish identity

Part and parcel of independence is the rights of citizens to debate, argue and affect the public sphere and participate in determining its future. Indeed, intense, and at times polarized, democratic debate is one of Israel's sources of strength.

However, there are those who seek to prevent Israeli citizens from shaping their future independently; they wish to prevent the next Independence Day. A number of Israeli NGOs abuse the rhetoric of human rights and promote the Palestinian right of return, while distorting history with false allegations such as "ethnic cleansing," "war crimes," and "colonialism."

Through these measures, which are part of the de-legitimization campaign against Israel, these groups promote an extreme agenda to cancel the Jewish right for self-determination.

Every group has its own niche. For example, the Israeli group Zochrot ("remembering" in Hebrew) supports a "one-state solution" or "a non-Zionist Palestine." Zochrot is indirectly funded by the governments of Belgium, Finland, Germany, France, Holland, the United Kingdom, Switzerland and Ireland through church-based organizations.

Another NGO, Combatants for Peace, is responsible for an "alternative" memorial ceremony that includes commemorating Palestinian terrorists. And the Israeli Committee against House Demolitions (ICAHD) acts against the two-state formula and spreads conspiracy theories on college campuses around the world.

One should add also to the list the NGOs that support BDS (Boycotts, Divestments and Sanctions) campaigns against Israel, which publicly calls for the end of the occupation – the occupation that began in 1948.
Promoting a 'one-state' agenda
In 2012, Zochrot and Badil (a radical anti-Israel organization, which has a history of anti-Semitic episodes) issued a document describing the steps for dismantling Israel. Eitan Bornstein, the founder of Zochrot, who would later participate in an infamous video desecrating the Holocaust, said that "when the refugees return, Jews will become a minority in the country. Israel as a Jewish state will change radically, and it will no longer be defined as such. Jews will no longer be able to determine their future... by themselves… There may be Jews, most of them of European origin, who won't be able to adjust to a non-Zionist reality, and prefer to use their other passport to move elsewhere…"
The NGOs' wild imagination and diversity are impressive, but reports of the Jerusalem-based research institute NGO Monitor show that all these radical NGOs have one thing in common: They all funded directly or indirectly by European governments.
Those governments are being deceived by the NGOs, who promote a "one-state" agenda and waste the money provided to them, contrary to the stated policy of two states for two peoples. Moreover, supporting these NGOs and their ideas undermines the right of the Israel public to determine its own future.
Of course, the connection between these NGOs and human rights or freedom of speech is purely coincidental. But in the spirit of Independence Day, the Israeli public must let them publish their nonsense – only then, their radical political agenda will be exposed, and it will be clear that they are somewhere between post-Zionism and self-hatred. Policy makers and Israeli civil society will be able to present this to funding governments and show them how they are actually pushing away peace through this funding.
Freedom of speech is one of Israel's most important values. It is a pillar that supports the future of the people, but fringe groups that receive a disproportionate amount of money do exactly the opposite.
Let them speak until the next Independence Day. In any case, their illusions will remain elusive, while Israel looks ahead to a bright future.
Itai Reuveni is a researcher at NGO Monitor.