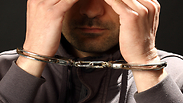 'People who fail to obey a rabbinical court's ruling cannot claim to be religious'
Photo: Shutterstock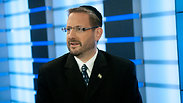 Dov Lipman. 'Our goal is that there will be no agunot in Israel'
Photo: Yaron Brener
A proposal to amend the Rabbinical Courts Law, allowing religious judges to impose difference sanctions on divorce recalcitrants, passed its preliminary reading at the Knesset on Wednesday.

Under the amendment, men refusing to grant their wives a get (religious divorce) will be deprived of religious conditions in jail, including residing in the religious wing and receiving meals with a higher level of kashrut.

Legal Precedent

Justice Ministry uses suspected criminal offenses to ask American authorities to hand over man who fled Israel without granting his wife a divorce.

Thirty-nine Knesset members voted in favor of the proposal and none opposed it, and it will now be handed over to the Knesset's Constitution, Law and Justice Committee.

The proposal, initiated by MK Dov Lipman of the Yesh Atid party and other lawmakers, also seeks to authorize religious courts to prevent get refusers from making phone calls in prison (apart from calls to their representatives and members of their immediate family).

The suggested sanctions are aimed at pressuring the men to grant their wives a divorce.

"The existing law does not provide a solution to cases in which the divorce recalcitrant persists in his refusal to divorce his wife even after being imprisoned," the lawmakers explained in their proposal. "Experience shows that divorce recalcitrants are prepared to stay in prison for a long time, leaving many women chained to their marriage."

"In such cases, all the tools the law currently has (a stay of exit order, revocation of the person's driver's license, confiscation of pension funds, etc), which violate the rights of a free person, are ineffective when the divorce recalcitrant is in jail."

MK Lipman added, "Our goal is that there will be no agunot (women chained to their marriage) in the State of Israel, and we have the tools to fulfill that. People who fail to obey a rabbinical court's ruling must not be allowed to reside in a prison's religious section, claiming they are religious."