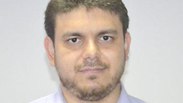 Killing of engineer a possible blow to Malaysian terror hotbed
Analysis: While unsubstantiated, Hamas' allegation that the Mossad is responsible for the killing of Palestinian engineer and Hamas member Fadi Albatsh is not without merit. Malaysia, a close ally of the Gaza terror organization, has for years served as fertile grounds for recruitment and training of new operatives set to join Hamas' ranks.
While Turkey has in recent years become the seat of Hamas' central headquarters, Malaysia has for years served as the training center for operatives of the military wing of the terrorist organization that controls the Gaza Strip.

Should Saturday's killing of Palestinian engineer and member of Hamas Fadi Albatsh be revealed as a plan orchestrated and executed by the Mossad, as Hamas claims, it could very well be an attempt to strike at the safe haven enjoyed by Hamas operatives in the Asian country, or to hinder their initial training stage.

In recent years, the Shin Bet has uncovered a large number of cases in which Hamas terrorists have been trained in Malaysia and received regular military training with the tacit agreement between Hamas and the Muslim state.


In January 2013, a few months after Operation Pillar of Defense, Prime Minister Najib Razak of Malaysia visited the Gaza Strip. He expressed regret over the assassination of Hamas chief of staff Ahmed Jabari at the beginning of the operation and laid a cornerstone for the rebuilding of a Hamas government building that was destroyed in an Israeli attack.

A year later, the Shin Bet arrested Wassim Kawasma, who was recruited with several other Palestinians during their academic studies in Malaysia. The IDF arrested another member of the Hamas military wing in Khan Yunis, who admitted that he had been sent by Hamas to Malaysia along with ten other militants to train in paragliding for an attack in Israel.

The training in Malaysia was conducted under strict secrecy and was revealed by Israel only after the arrest of one of the militants who took part in it and was captured during Operation Protective Edge.

The Malaysian government has officially and consistently denied Israeli allegations that it is providing a sanctuary for Hamas terrorist operatives to practice in its territory, and has repeatedly claimed that the Malaysian aid to Hamas is strictly for political, morale and humanitarian reasons.

According to Israel, the interrogation of Kawasma and subsequent investigation revealed that under the cover charitable committees at the International Islamic University in Malaysia, Palestinian students are secretly recruited to the Hamas military wing, sent to Turkey for military training, which is paid for by the Gaza-based terror group, and from there continue to the West Bank to establish terrorist cells.

The Shin Bet estimates that dozens of students have been recruited in this way in Malaysia in recent years to Hamas' military wing.

Kawasma was arrested by the Shin Bet on his return from Malaysia via the Allenby crossing in February 2015, and was later accused of receiving terror funds from another Hamas operative. The indictment against him revealed that he had also passed a week-long military course in Turkey on Hamas's tab.

According to the findings of his interrogation, his handler in Malaysia instructed him how to behave in the event that he is interrogated after returning to Israel via Jordan.

Kawasma's indictment also named two operatives that have been in the crosshairs of Israeli intelligence for years for allegedly being behind the recruitment of many young Palestinians studying in Malaysia—Dr. Ma'an Khatib and Dr. Radwan al-Atrash.

Both, according to the Shin Bet security service, swore in Kawasma when he joined Hamas.

Another affair involved Hamas' attempt to topple the Palestinian Authority in the West Bank by means of a violent coup in mid-2014, in the months preceeding Operation Protective Edge.

According to the Shin Bet, 93 militants arrested in the affair—half of them by Israel—planned terror attacks against Israel in order to undermine stability in the West Bank in the hope that it would precipitate the fall of Mahmoud Abbas' rule.

Among the main militants arrested were Palestinians who studied chemistry and engineering in Malaysia, which was supposed to help them create precision and other lethal weapons, such as explosive charges and rockets.

Ultimately, their plan was foiled and 24 rifles, six pistols, seven rocket launchers, large quantities of ammunition and NIS 2 million for the purchase of additional weapons were seized in a massive raid by Israeli security forces.