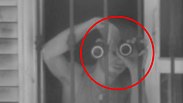 Hezbollah's observation post
Photo: IDF Spokesperson's Unit
IDF uncovers another Hezbollah's observation post
Under the guise of a fictitious green organization, armed Hezbollah men move along the fence, patrol Israel and form military infrastructure; IDF Northern Command's official reveals another observation post: 'this is a violation of the UN resolution. They think we're oblivious.'
Hezbollah continues to deepen its presence along the Israel-Lebanon border: IDF recently uncovered another Hezbollah observation post, the sixth in number in the past couple of years, a senior Northern Command official said Monday.
The organization uses these posts for military purposes. According to the IDF, Hezbollah members move along the fence, patrol Israel and form military infrastructure—all this in the guise of a fictitious green organization.
Similar to the five observation posts IDF uncovered last year, this post—located in Al-Adisa village opposite Kibbutz Misgav Am—too is apparently used for intelligence gathering through observing and capturing IDF activity in the region.
Hezbollah has set up this network of observation posts under the guise of a civilian organization called Green Without Borders, a Hezbollah-funded organization's that promotes agriculture and environmental protection. In addition, the organization is establishing its military capabilities in Shiite villages located in southern Lebanon.
The IDF clarified that revealing this position disrupts and hinders the organization's activity in the area.
"We voiced our concern over these posts to the UN, but Hezbollah made it difficult for UN inspectors to do their job and examine the posts, claiming it is a private area. This is a blatant, daily violation of the UN Security Council resolutions 1701, which prohibits any armed military presence south of the Litani river except for the Lebanese army and the United Nations Interim Force in Lebanon (UNIFIL). These are not forest keepers or ornithologists. The organization continues to deploy forces near the border and thinks that Israel is oblivious to this activity," the IDF Spokesperson's Unit explained.
Hezbollah's post was exposed on the backdrop of Lebanese claims last year that Israel infiltrated Lebanese territory during IDF work on the border fence. The IDF strongly denied these allegations and even invited foreign and Israeli journalists, two months ago, to a location on the border near Rosh Hanikra, where construction work is being done.
"The IDF regularly monitors Hezbollah's activity, as shown recently, and is aware of this operation and of other activities as well," the army stressed.
In the context of these discrepancies, a deliberate or spontaneous clash between the parties, the organization's activities near the border fence and the various locations still in dispute—could trigger a wider military confrontation between Hezbollah and Israel, 12 years after the Second Lebanon War.