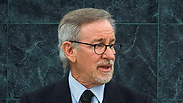 Filmmaker Steven Spielberg
Photo: Reuters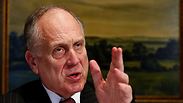 World Jewish Congress President Ronald S. Lauder
Photo: Reuters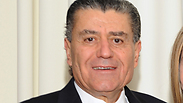 Israeli-American media tycoon Haim Saban
Photo: Alexy Rosenberg and Mayra Kahlili
As the years go by, we move further away from the Holocaust. The number of survivors drops, and it becomes increasingly difficult to remind the world of the horrors they went through.

Three leading American Jews have decided to undertake the important mission of preventing the world from forgetting. Filmmaker Steven Spielberg, World Jewish Congress President Ronald S. Lauder and Israeli-American media tycoon Haim Saban have joined the organization coordinating the memorial ceremonies marking the 70th anniversary of the liberation of the Auschwitz-Birkenau concentration and extermination camps by the Soviet Army.

Holocaust Horrors

Margot Woelk, 96, only one of Hitler's 15 food tasters to survive war, tells of horrifying meals that drove her to tears for fear of tasting poisoned food.

In 2006, the United Nations designated January 27 – the day Auschwitz-Birkenau was liberated – as International Holocaust Remembrance Day. Since then, memorial ceremonies and rallies are held every year at the site of the biggest Nazi death camp, where some 1.3 million Jews, 85,000 Polish people, 75,000 Soviet prisoners of war and 23,000 gypsies were murdered.

The January 2015 memorial is expected to be the biggest seen so far and will be held in the presence of high-ranking officials – including royalties, presidents and prime minister – from nearly 100 countries. Russian President Vladimir Putin will reportedly attend too.

Sources in the organizing body, which includes the Polish authorities, the Auschwitz-Birkenau State Museum directors (including Yad Vashem Chairman Avner Shalev) and other international organization such as March of the Living, have implied that US President Barack Obama may also arrive for the main ceremony.

Spielberg, Saban and Lauder will invite to the event 100 of the Nazi camp's survivors, who will arrive with escorts from all over the world. They will be joined by dozens of Holocaust remembrance officials and activists.

A major rally taking place in Krakow on January 26 will be attended by hundreds of teenagers from Israel and the Diaspora and many delegations of non-Jews from Poland and other countries.

Collette Avital, chairwoman of the Center of Organizations of Holocaust Survivors in Israel says 25 Auschwitz survivors and their escorts will be arriving from the Jewish state.