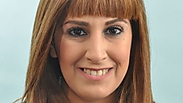 B'Zechutan leader Ruth Kolian. Facing strong opposition in the haredi sector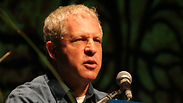 Major-General (res.) Giora Eiland
Photo: Ofer Amram
Up to not so long ago, I was part of "the biggest party" – the group of Israelis which have yet to decide who to vote for. Today, there is a good chance that I will vote for a new party, an almost anonymous one, called B'Zechutan. It's an organization of ultra-Orthodox women who are fighting for their representation in the Knesset.

It might seem odd. After all, I am mostly interested in foreign affairs and defense issues, while this party focuses on a social issue, a narrow one even. In addition, I am not haredi and I am definitely not a woman.

Equal Share

Op-ed: The ultra-Orthodox women fighting to be represented in Israeli politics are ignoring the inequality between them and other women who are serving in IDF bases, retirement homes or hospitals.

I support these women not because they believe their public is not represented in the Knesset. There must be many other groups that are not represented. I support them not because they are deprived. There are other deprived groups in Israel.

I support them because it's the only group which is being threatened over its desire to fulfill the basic democratic right: Trying to get elected to the legislative body.

The organization is led by Ruth Kolian. I met with her last Thursday, which was particularly cold and rainy. Iris, my secretary, called her a few minutes before the meeting to give her driving directions, and that's when we found out that she didn't come by car and had to take three buses to get to the meeting.

Ruth told me, shyly, that her party members have so far managed to raise a "considerable" sum of NIS 8,000 (about $2,000), and that they have been facing opposition in every attempt to reach potential voters, as their ads are quickly torn and advertising in the haredi press is blocked by the editor.

During the meeting itself, Ruth told me about the discrimination thousands of haredi women are suffering from and the trap they are caught in. On the one hand, the haredi establishment prevents women from being represented in any way on its Knesset lists. On the other hand, that same establishment threatens that if they try to create their own party, they will pay a heavy price.

Rabbi Mordechai Blau, chairman of the Guardians of Sanctity and Education group, has threatened in public that a woman who dares support a party which is not led by the Torah sages "will be deprived of a ketubah (Jewish marriage contract), people will not be permitted to purchase anything from her, and it will become a mitzvah to remove all her offspring from the institutions." People here talk a lot about the Iranian danger, yet Iran is right here.

The troubling thing is not just the haredi establishment's open battle against a public's basic right to get organized and elected, but the fact that this battle includes incitement and a threat to violate basic rights.

I would expect both the Israeli establishment and the public opinion to stand by these brave women, but that's not happening. The police have failed to launch an investigation into these threats so far, although a complaint has been filed. Parties these women have approached in a bid to integrate with them have given then the cold shoulder, while the broad public is indifferent.

There is a feeling is that had such statements been made against other groups, they would have sparked a public row, but when it comes to haredi women, their problem should allegedly be solved "within the family."

I have decide to help them because they are fighting for a basic democratic right, which is being threatened by taking advantage of the haredi establishment's aggression on the one hand and the general establishment's indifference on the other hand.

Do they have a chance to reach the Knesset? If half of the women who have voted for haredi parties until now will vote for them, it will be enough to give Ruth and her friends a nice representation in the Knesset. In order to give it a chance, the public of haredi women should not be afraid to vote according to its real preference. That's what democracy is all about.

Major-General (res.) Giora Eiland is a former head of Israel's National Security Council.