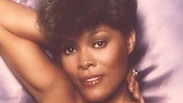 Dionne Warwick. Second only to Aretha Franklin as the most-charted female vocalist of all time
Legendary American singer Dionne Warwick will give one concert in Israel this spring which will include the greatest hits from her long career.

Warwick, 74, will perform at the Menora Mivtachim Arena in Arena on May 19. She is joining other veteran stars who will play Israel in the coming months or have performed in the country recently, including the Alan Parsons Project, Engelbert Humperdinck, Gloria Gaynor and Boney M.

Hot Summer

Disco superstar known for hit 'I Will Survive' set to arrive in Israel, give July show.

Warwick is considered one of the greatest singers of the 1960s. She is second only to Aretha Franklin as the most-charted female vocalist of all time, with 69 of her singles making the Billboard Hot 100 between 1962 and 1998. She has won five Grammy Awards and sold more than 100 million copies of her albums.

Warwick's first solo single, "Don't Make Me Over," was released in 1962. It was written and produced by Burt Bacharach and Hal David, who worked with her for years and created many of her big hits.

Her debut album was released in 1963, and a year later she rose to fame thanks to the biggest hit in her career, "Walk On By," which was also written by Bacharach and David. Throughout the 1960s and 1970s, she experienced ups and downs. She enjoyed top success on the charts again in 1979 with Grammy-award winning song " "I'll Never Love This Way Again."

Three years later, she released one of her biggest international hits, "Heartbreaker," which was written by The Bee Gees' Barry, Robin and Maurice Gibb, with Barry Gibb's backing vocal being heard on the chorus.

In 1985, Warwick recorded the American Foundation for AIDS Research (AmFAR) benefit single "That's What Friends Are For" alongside Gladys Knight, Elton John and Stevie Wonder, which was credited to "Dionne and Friends." The song eventually raised over $3 million for that cause. That year she also contributed her voice to multi-Grammy Award winning charity song "We Are the World," along with Michael Jackson, Diana Ross, Ray Charles and others.

Her latest album was released in 2014, a year after she declared bankruptcy.

Warwick is being brought to Israel by producer Udi Appelboim and the Concerto company along with Talent Productions. Tickets will be sold at the Lean office for NIS 199 to NIS 1,000 ($50-250). NIS 10 ($2.5) from each ticket will be donated to the Variety children's charity.