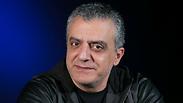 Actor Norman Issa. Refused to perform in front of settlers in Jordan Valley
Photo: Ofer Amram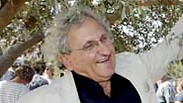 A. B. Yehoshua
Photo: Tzvika Tishler
I'm going to try to describe in a levelheaded manner the mistake which led to the uproar between Culture Minister Miri Regev and Israel's artists.

Let's assume that the Foreign Ministry, and perhaps the Jewish Agency too, organizes a major conference for Israelis who permanently reside in Europe in order to recruit them to the PR campaign against the boycott which is currently troubling Israel. And as part of this conference, the Foreign Ministry includes an Israeli play in the program in order to encourage the Israelis and strengthen their connection to the state.

Freedom of Expression?

Op-ed: Oddly enough, people who use artistic freedom to harm the state think that Israel's citizens should pay for their hateful words against the state.

And let's assume that one of the actors announces that he refuses to perform in front of "emigrants" due to the extra patriotism surging within him, and that this actor just happens to be the manager of a small children's theater which is funded by the Culture Ministry. Would the Culture Ministry cancel his theater's funding because its manager is a "ardent Zionist" who refuses to perform in front of "emigrants"? Probably not. It would likely even increase the funding.

Let's assume that Israel's national lottery, Mifal HaPayis, organizes theater plays at Israeli prisons, and that one of the actresses refuses to perform in front of prisoners for her own reasons. Would anyone in the Culture Ministry and Education Ministry think of disqualifying her or the other projects she is involved in because she refused to perform in front of legitimate Israeli citizens? Of course not.

So the fact that the culture minister decided to take revenge against the children's theater run by Norman Issa in Jaffa just because he refused to perform in front of settlers in the Jordan Valley shows us that it's not the actual refusal which led to the decision. There is a refusal she accepts from an ideological perspective and maybe even welcomes, and there is a refusal she punishes for from an ideological perspective. And this is something she has no legal authority to do, and that's what the protest was about – and rightfully so.

An artist has every right, like any other citizen, to avoid doing something according to his conscience, apart from what the law binds him to do like all other citizens.

But the Culture Ministry is authorized the cancel governmental funding to a theater which refuses to perform in front of a certain Israeli audience for ideological reasons. For example, if a religious or Hasidic theater is invited to perform in a club of an LGBT community with Israeli members, and the theater refuses to perform in front of that club, the Culture Ministry must cancel or cut the funding of that religious or Hasidic theater.

It's every actor's right to personally avoid performing in front of an audience or a community for personal ideological reasons, and he will settle the score for fulfilling this right only with the theater he belongs to. The state should not punish him privately for it. On the other hand, a theater which receives governmental funding cannot boycott a certain Israeli audience unless it gave up the funding in advance.