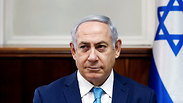 Prime Minister Benjamin Netanyahu
Photo: Reuters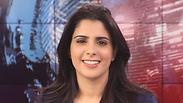 Moran Azulay
Photo: Yaron Brener
Netanyahu holds the key to solving the coalition crisis
Analysis: There is consensus in the political system that the prime minister's motivation to solve the draft law crisis isn't particularly high. Who stands to gain from elections, and was Finance Minister Kahlon wrong to insist on passing the state budget now despite having almost an entire year to do so?
We may be watching one of the best political shows of all times. Suddenly, in a timetable fantastically matching the prime minister's political needs, an allegedly marginal coalition crisis on the timing of Knesset votes comes along, leading to a huge explosion.

There is no way of explaining this event logically or politically. Only one option remains, therefore: The orchestrator of this masquerade is Benjamin Netanyahu.

There is consensus in the political system that Netanyahu's motivation to solve this crisis at this time isn't particularly high. On regular days, say people who know him well, he would solve such a crisis easily. This time, there is a different feeling.

So why do elections serve Netanyahu at this time? The current coalition has been functioning pretty well for three years now—the average life span, and perhaps even more, of a coalition in Israel. On the horizon, Netanyahu sees his legal troubles deepening. Case 4000 may lead to an indictment, at least for fraud and breach of trust. The state's witness agreement signed with Shlomo Filber, his right-hand man, stirred things up. The other cases are also waiting for the attorney general's decision.

So how does one pull through? First of all, by restarting the countdown. A new coalition. A new government. The polls and the public climate indicate that if the elections are held very soon, the next government will also be formed by Netanyahu.

After a major victory, in spite of the investigations, Netanyahu can expect Attorney General Avichai Mandelblit not to be so quick on the trigger. He could also try to do something that has never been done in the State of Israel's history: Go on trial from the prime minister's seat.

There was a time when people used to say that a criminal investigation would bring down a prime minister, then the bar was raised to police recommendations, and now we're already waiting for the attorney general's decision. Netanyahu keeps getting the political system used to a new level.

After the attorney general's decision, Netanyahu will be able to say: Wait, what if he's wrong? What if I'm acquitted like Ehud Olmert was acquitted in some of the cases? In his circle, there are those who say he would be able to remain in office even with an indictment.

If Netanyahu is interested in a deal that would see him bid farewell to public life in return for closing the cases—a deal that seems highly unlikely as time goes by—a window of opportunity for such a deal could open after a major victory.

If Netanyahu does call elections at this time, we will likely get the craziest election campaign Israel has ever seen. Netanyahu, waging a glorious campaign of persecution, will try to draw votes from Avgidor Lieberman's Yisrael Beytenu and Naftali Bennett's Bayit Yehudi (which is why Bennett is so afraid of elections). On the other hand, with an election campaign overshadowed by so many of his close associates under investigation, Netanyahu may be in for unplanned, dramatic surprises.

Things are as complicated in the centrist-leftist camp. Yesh Atid leader Yair Lapid, who is leading in the polls, has been suffering from negative public momentum recently. His babbling in the Milchan affair caused him damage, and there's no way of knowing how it will develop. Labor leader Avi Gabbay keeps sliding in the polls, while the presumed future Meretz leader, Tamar Zandberg, could become an attractive alternative for left-wing voters.

The whole Haredi draft saga could benefit Lieberman, who will present himself as someone who drew a red line.

Finance Minister Moshe Kahlon will have an interesting campaign too. The Kulanu leader may have scored some economic achievements, but not all of them have penetrated public consciousness yet. The upcoming election campaign will serve as a dramatic test for Kahlon: Was he wrong to insist on passing the 2019 state budget now, despite having almost an entire year to do so?