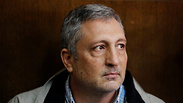 Prime Minister Benjamin Netanyahu's former media advisor-turned state's witness, Nir Hefetz, has given police evidence against four senior members of the Likud party, including two incumbent ministers, of alleged criminal misconduct, Ynet learned Wednesday.

Hefetz claimed that the work he conducted with those senior officials, as part of a larger framework of projects at the Ministries of Health and Environmental Protection, was carried out with a substantive conflict of interests, abuse of authority and nepotism.

The issues relate to real estate, regulation in the health system and a volatile issue concerning environmental protection, which is still at the center of the public agenda.

Investigators are now compiling and examining the entirety of Hefetz's testimony on the matter before handing it over to Attorney General Avichai Mandelblit, who will then decide whether a criminal investigation should be opened against the officials.

Hefetz gave investigators the information as part of the state's witness deal he signed after being detained in the Bezeq affair, also known as Case 4000.

Officials and analysts alike were caught off guard by the agreement, with many becomng suspicious of the reasons behind the police's decision to grant Hefetz full immunity, as well as Mandelblit's decision to approve the agreement, especially since they already flipped suspended Communications Ministry Director-General Shlomo Filber as a state's witness in the case.

While investigators were mainly interested in information that could incriminate Netanyahu, they wanted to know if Hefetz had knowledge of other issues related to his past work as Netanyahu's media advisor.

The information Hefetz had on the aforementioned Likud officials surprised investigators, and became one of the main reasons for the lenient deal he was offered.
Netanyahu slams false 'state's witness industry'
Earlier Wednesday, Netanyahu accused authorities heading a series of graft probes against him of employing intimidatory techniques to compel suspects into slandering him, regardless of the veracity of the claims.

"I read about a man who was taken for investigation, on whom they exerted masses of pressure and told him, 'Lie, be a state's witness' and he refuses. It is difficult to believe that in the State of Israel, in our 2018 democracy, such things occur," Netanyahu said in a video uploaded on his Facebook page as he was flying from Washington to New York.

"So I want to say a few words about the industry of state's witnesses. They take people who claim that they carried out some offence, place them under arrest, terrify them and say to them: 'Your life is over. Your family's lives are over. We're taking practically everything from you, including your freedom. Do you want to be free of this? There is one way out—slander Netanyahu. It doesn't matter if you tell hallucinatory lies. The main thing is that you slander Netanyahu," the prime minister's post continued.

"When there is something real, you don't need a single state's witness, and when there isn't anything, even one thousands state's witnesses won't help. This obsessive hunt for one state's witness and then another and another is the best proof that there is nothing," he added, sticking to the mantra that has escorted him throughout his public defense since the investigations erupted.