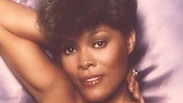 Dionne Warwick. Committed to her fans in Israel
Dionne Warwick is taking a stand against Roger Waters, and her Israeli fans couldn't be happier.

The American songstress is slated to perform in Tel Aviv later this month, and despite increasing pressure from the Pink Floyd frontman, who is trying to get entertainers to cancel their performances in Israel as part of the BDS movement, Warwick is holding her own.

No Show

Successful psychedelic folk group was scheduled to perform at Rock in the Park Festival in Ra'anana on June 10; cancellation comes two days after Lauryn Hill called off her Rishon Lezion concert.

"(Ms. Warwick) would never fall victim to the hard pressures of Roger Waters, from Pink Floyd, or other political people who have their views on politics in Israel," the singer's representatives said in a statement to the press this week.

"Waters' political views are of no concern to Ms. Warwick, as she holds her own unique view on world matters. Art has no boundaries. Ms. Warwick will always honor her contracts," it continued.

Warwick's public statement, and Israel's collective sigh of relief, comes only a few days after American R&B and soul singer Lauryn Hill cancelled her show in the Jewish state.

Despite having confirmed the show several times, and reassuring her fans she would be attending, Hill ended up pulling her show thanks to Waters, Alice Walker, and other organizations, strong-arming artists looking to play in Israel.

"If Ms. Warwick had an objection to performing in Israel, no offer would have been entertained and no contract would have been signed," the statement read. After all, that's what friends are for.

Reprinted with permission from Shalom Life .