After hours of debate that lasted into the early hours of Tuesday, the Knesset voted against extending a contentious law that bars Palestinian spouses of Israelis from obtaining permanent residency or citizenship.
It was the first major political test for Prime Minister Naftali Bennett, who for nearly a month now has been heading a narrow and diverse coalition that includes left-wing, centrist and Arab parties, along with his own right-wing Yamina.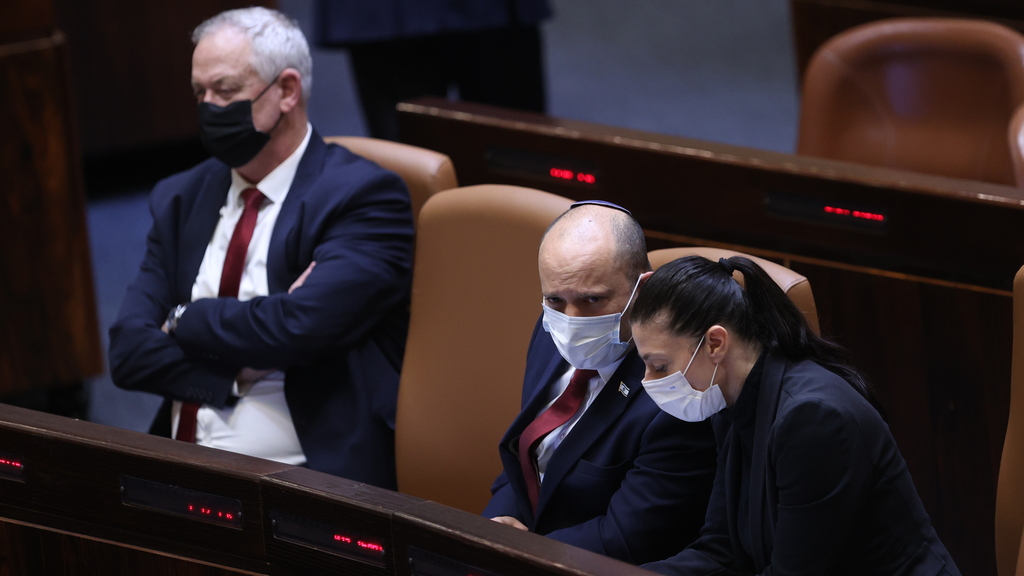 After a night-long opposition filibuster, MKs voted 59 to 59 to reject the extension, tasking the Interior Ministry with the responsibility to weigh each particular case separately.
The law, first enacted in 2003, at the height of the Second Intifada when Palestinian terrorists carried out deadly attacks against Israeli citizens, had been renewed annually since citing security needs.
The motion to extend it further, which was tabled by the coalition, failed after some of its members voted against it.
Bennett declared the vote a motion of confidence in the government but two members of the Islamist Ra'am party opted to abstain and one member of his own Yamina party voted against it.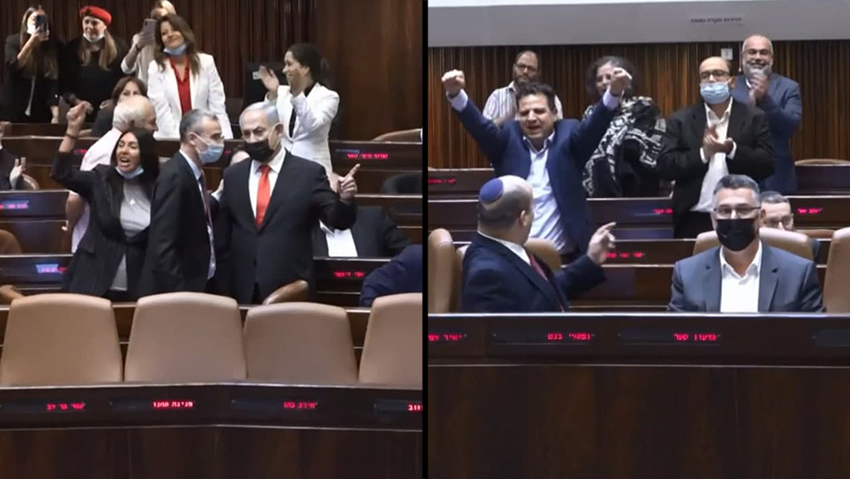 Critics, including some left-wing and Arab lawmakers, said the law was a racist measure aimed at restricting the growth of Israel's Arab minority, while supporters said it was needed for security purposes and to preserve Israel's Jewish character.
The government however did not fall as a 61-member majority is required to remove it and the opposition failed to enlist sufficient support.
Opposition MKs celebrated their win after opposition leader Benjamin Netanyahu, who calls Bennett's government a threat to Israel's security due to its left-wing and Arab members, refused to give him a lifeline and voted against it.
Interior Minister Ayelet Shaked slammed the opposition's lack of support of the extension, saying the Likud and the far-right Religious Zionist party were rejoicing after partnering with the Arab parties in posing a danger to Israel's security.
First published: 08:15, 07.06.21