Regardless of who wins the American presidential election, the U.S. stance on Israel's security and its position within the international community would remain mostly as is.
Both U.S. President Donald Trump and Democratic nominee former vice president Joe Biden have proven their deep commitment to keeping Israel a sovereign and democratic nation, with a strong and stable Jewish majority.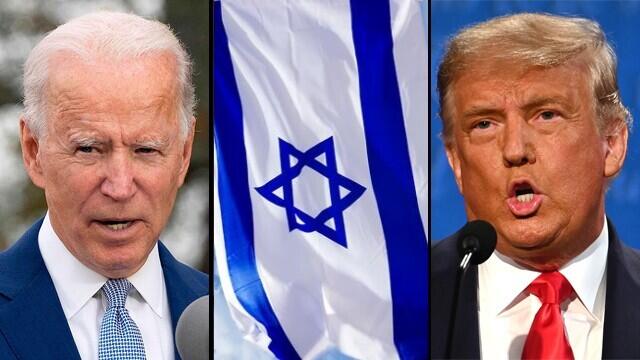 And although both candidates' policies seem to have little to no difference on some issues, Israel must be ready for the morning after the elections, especially on key topics.
Both Trump and Biden are interested in a reworked nuclear deal with the Iranians and an end to their missile production and cover regional actions. Both are very worried by the latest developments coming out of the Islamic Republic regarding atomic production.
Tehran has accumulated a large amount of enriched uranium and is developing state of the art centrifuges, stating that if the U.S. can break the agreement - so can they.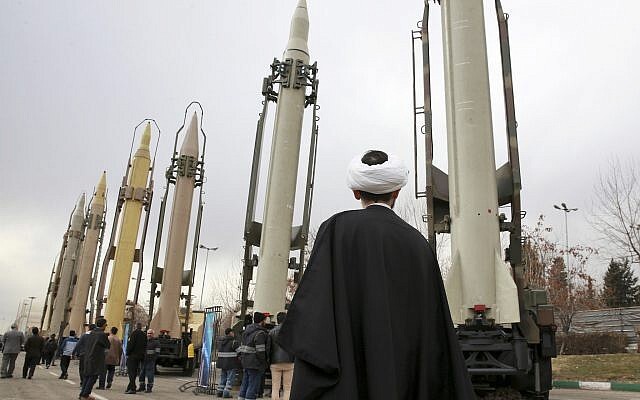 Both candidates know that the eventual results of this creeping development could lead to a scenario where the Iranians take the "Samson route" - toughing out any new sanctions while speeding up the development of their first ever operational nuclear warhead, all the while holding a loaded gun to the West's temple.
When and if this happens, America's chief allies in the region, Israel and Saudi Arabia, will turn to the White House and demand it meet its obligation to preventing any Iranian nuclear weapons.
The U.S. administration will find itself in a dilemma: either forfeit to the Iranians or launch an all-out military intervention.
This possible scenario is both Trump and Biden's worse nightmare and they will do anything they can to prevent it from coming to pass.
Both candidates' foreign policy calls for a reduction in American military presence in the Middle East to the absolute minimum (with China and Russia now the main strategic challenge for Washington) and definitely not bring any more American soldiers back home in caskets.
Logic for both candidates and their advisers dictates that after the elections, regardless of which of them wins, the Iranians will want to go back to the negotiating table to save their citizens from economic collapse, brought forth by the incumbent's policy of "maximum pressure" on Iran.
This assessment also leads them to believe that Tehran will be willing to make concessions.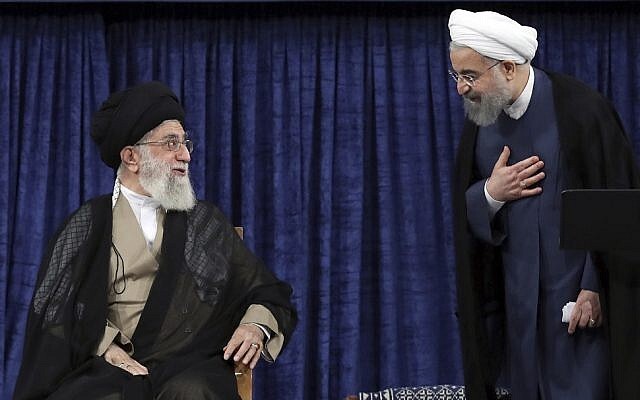 The Islamic Republic's current position, voiced straight from Iranian upreme Leader Ali Khamenei's close circle, is that the U.S. must first end its sanctions and compensate for the economic damage caused - and maybe then talks can resume.
The conservative ayatollahs who are set to replace the relatively moderate President Hassan Rouhani in the 2021 elections emphasize that Iran has learned to live with the sanctions, and that they do not believe the U.S.
Meanwhile Rouhani, whom Trump portrayed as a naïve leader, remains silent.
For starters, it seems that both Trump and Biden are willing to reach a compromise to get the Iranian issue off their backs in the coming years.
Both are willing to tone down the U.S. demands on Iran's nuclear and missile developments and its covert operations in the area.
Tehran, on the other hand, has presented very stringent terms for returning to the negotiating table and is prepared to conduct fierce and unrelenting deliberations on all matters.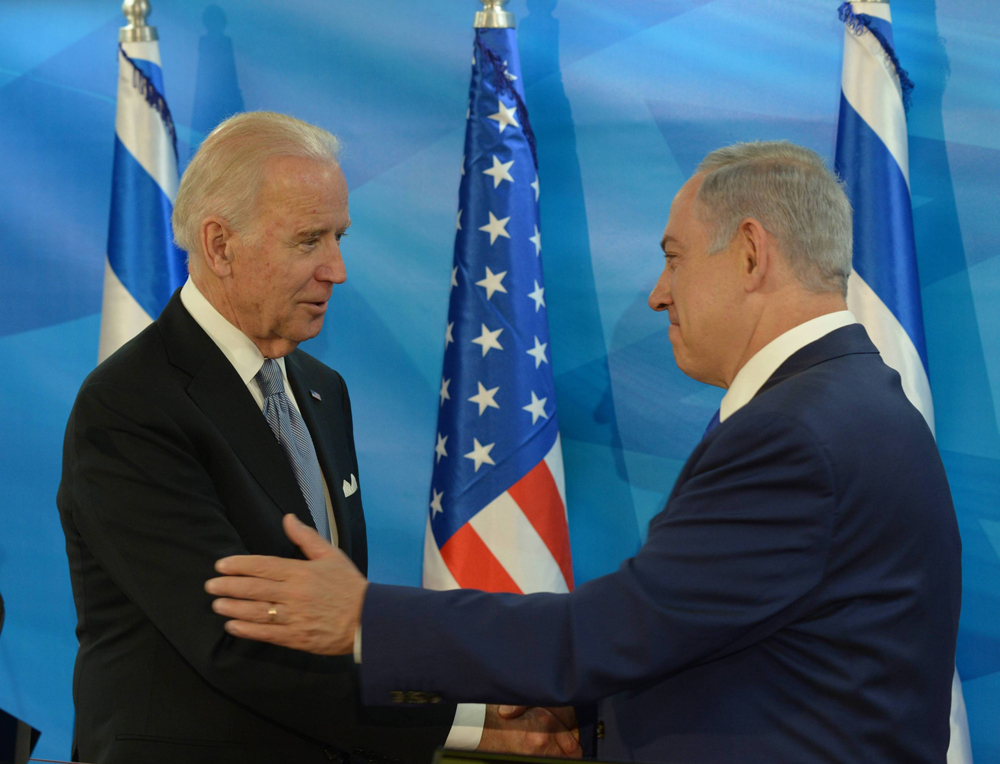 Israel must make doubly sure that whoever ends in the Oval Office will not compromise with the Iranians at the expanse of its national security interests and that of the moderate Sunni Arab nations.
If Biden is elected and Benjamin Netanyahu remains Israel's prime minister, the possibility for a diplomatic clash only worsens. During Biden's tenure as vice president, there was a lot of bad blood between Netanyahu and the White House.
The prime minister and Israel's ambassador to the U.S. Ron Dermer - a former Republican operative - have managed to totally position Israel within the GOP. Any intimate conversation between Netanyahu and Biden will be difficult.
With Trump, Netanyahu found an intuitive and attentive partner. But the unpredictable and narcissistic businessman, reigning for a second and final term, might turn on Israel in a flash if he smells a hint of a "good deal" with Iran.
With reelection no longer relevant, the Evangelical vote and support from Sheldon Adelson become inconsequential beside the prospect of a legacy as a master statesman, with the tantalizing hope for a Nobel Peace Prize drowning out any cries of anguish from Jerusalem and Riyadh.
A second Trump government is likely to wait for Mahmoud Abbas' disappearance from the Palestinian political scene and an end to the subsequent infighting to decide on the identity of his heir.
In the interim, senior White House advisor and Trump's son-in-law Jared Kushner will continue to persuade more Arab nations to reach normalization agreements with Israel in preparation for a post-Abbas Palestinian Authority.
When that day arrives, a consolidated, rich and moderate Arab camp will be at hand to "help" bring the Palestinians to the negotiating table with Israel on the basis of Trump's "deal of the century" peace plan.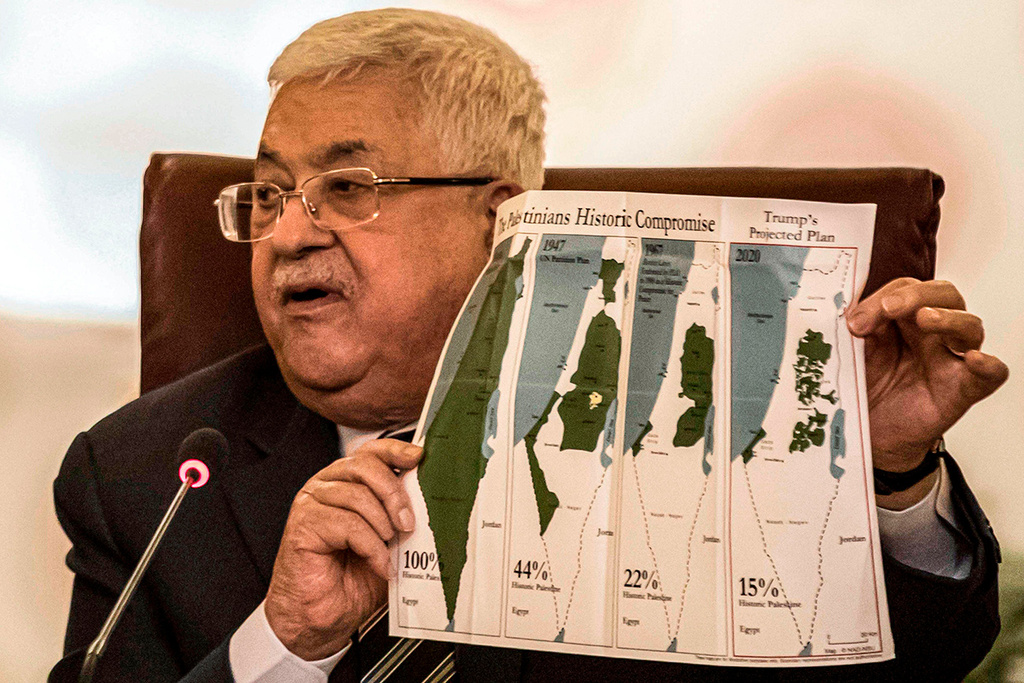 For the time being, there will be a freeze on settlement construction in the West Bank and no annexation. However, settlements will be allowed to expand to meet the needs of a growing population, which has been a long standing arrangement understood by multiple administrations.
A Biden administration will probably not reverse the steps taken by his predecessor to recognize Jerusalem as Israel's capital and Israel's sovereignty over the Golan Heights.
But with influence of the more liberal wing of his party, Biden is expected to revive the policy labeling the West Bank settlements as a breach of international law.
He is expected also to champion the idea that the basis for an agreement between Israel and the Palestinians is based on a two-state solution, along the 1967 lines with some border concessions and a corridor connecting the West Bank and the Gaza Strip.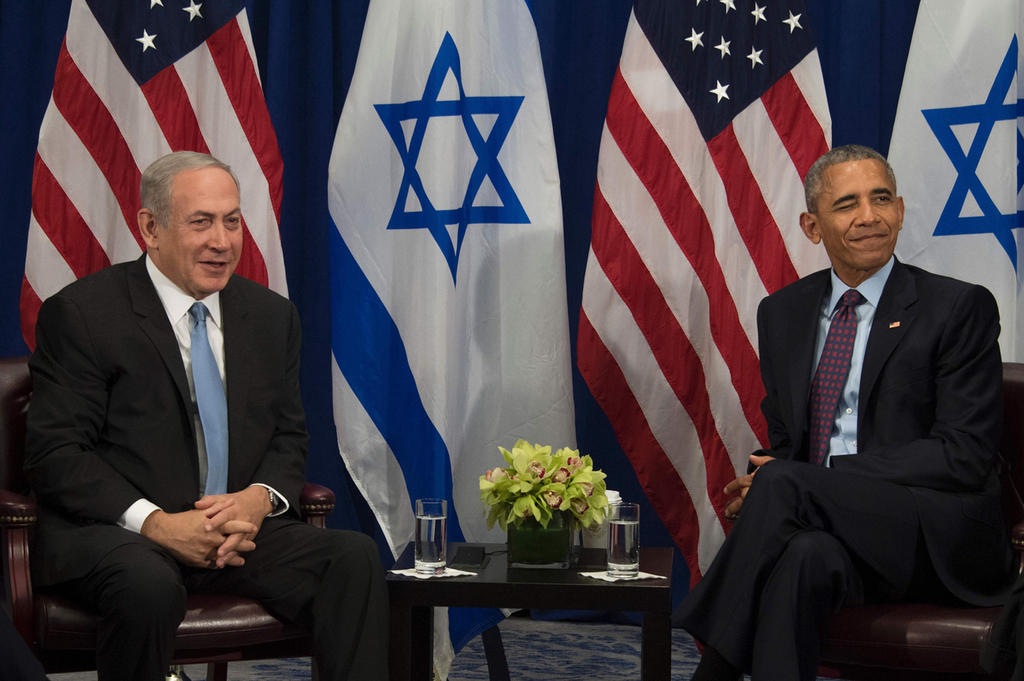 A Biden White House and a Netanyahu-led government would essentially be a rerun of the Obama administration. It would probably not happen immediately, with the former vice president and his cabinet first having to deal with the coronavirus pandemic, the trade war and tensions with China, a new disarmament agreement with Russia and many other pressing issues.
Only then - assuming the Iranians do not make any serious headway in their nuclear development plans - will Biden deal with the Palestinian issue, possibly more than a year into his presidency.
A second Trump term will maintain its current policy of weapons sales to Middle East countries: sell as much and as quickly as it can to U.S.-friendly nations who are all threatened by Iran and are able to spend tens of billions of dollars on weapon systems (mostly aerial) that would bring prestige and influence to their leaders.
Trump will give them all they want without any unnecessary moral considerations in order to create more jobs and money for the American economy in general and the arms industry in particular.
Biden will probably take the more selective and calculated route, opting to refrain from selling F-35 fighter jets, advanced security systems and long-range drones to Saudi Arabia, Egypt, Qatar, Turkey and Kuwait, which Trump has already authorized for the UAE.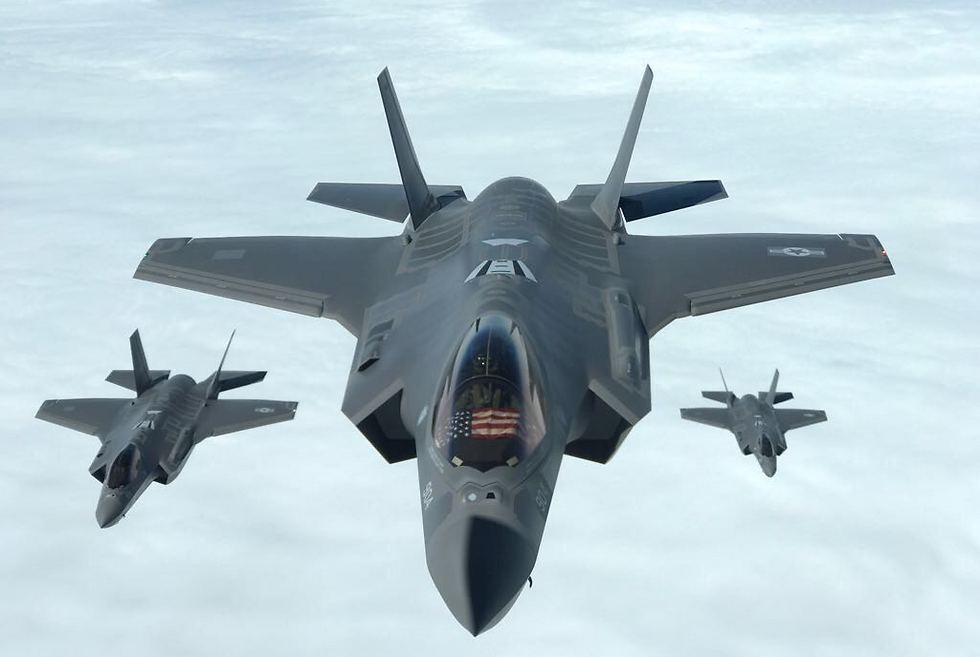 During the Obama administration, the U.S. refused to even instruct the Emiratis on how to operate these systems.
However, Biden will most likely authorize the sale of defense-oriented weapon systems such as advanced alert systems, UAVs, advanced radars, anti-missile installations, naval defenses and logistical systems.
In any case, the IDF will still retain its qualitative military edge regardless of any future weapons sales in the region.
Even if the results on November 4 are clear cut and do not deteriorate into a legal battle, the U.S. will remain a divided nation long afterwards. Every decision by the future president regarding a controversial issue could whip up a storm and even lead to violent clashes on the streets.
It is likely that the president will be reluctant to make unpopular decisions on fateful issues for fear of public reaction, especially on social media. A president who does not enjoy public trust and support is a lame duck, especially when it comes to foreign and security affairs.
The Russians, Chinese and Iranians understand this and are trying to increase the mistrust in the American authorities - especially the president - and deepen the division among the people with a stream of "fake news" directed at American social media.
And a weak America is a nightmare for Israel's security.