On Wednesday, former Mexico City Mayor Claudia Sheinbaum Pardo is anticipated to be formally declared as the official candidate for the ruling MORENA party in the forthcoming presidential elections scheduled for next year. This represents an additional stride towards her becoming the first woman in Mexico's history to ascend to the presidency. Should she succeed, she would also be the first president of Jewish heritage.
Mexican President Andrés Manuel López Obrador is set to conclude his six-year tenure in 2024, after which he will be ineligible for re-election as per Mexico's single-term presidency rule. Polls suggest that in the race to succeed him, the left-wing party, led by Sheinbaum, enjoys significantly greater support compared to the opposing coalition of opposition parties.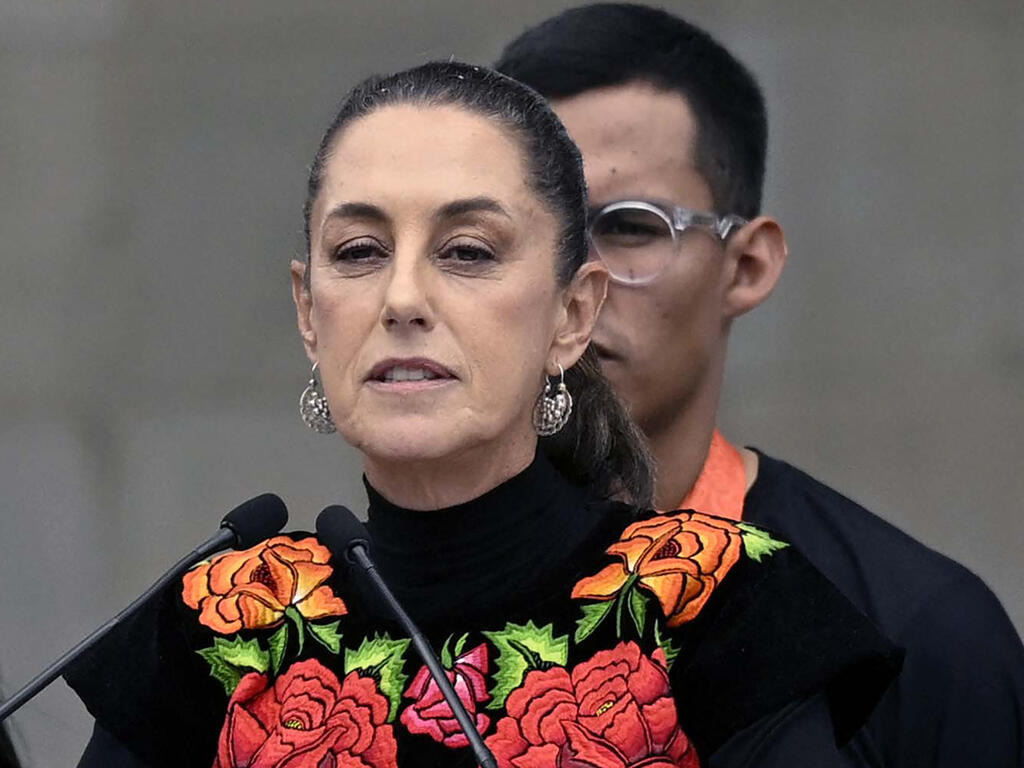 Among the six candidates vying for the candidacy in MORENA, Sheinbaum has long been regarded as the frontrunner. A recent survey revealed that she currently holds 36% support in the primaries, surpassing the second-place contender, Foreign Minister Marcelo Ebrard, who has 25%. This indicates a widening of the gap between Sheinbaum and Ebrard, since the previous survey conducted in late July, which showed a 7% advantage in Sheinbaum's favor.
The selection of the candidate to replace López Obrador in the MORENA party is not determined through a traditional voting process but rather relies on public opinion surveys. This method assigns 75% weight to the question of who the public prefers, as reflected in surveys conducted within the past week. The remaining 25% is based on the candidates' scores in five criteria: honesty, closeness to the people, knowledge of the state, fulfillment of promises, and popularity. According to the recently published survey, Sheinbaum holds a substantial lead in all of these criteria, except for knowledge of the state, where the experienced candidate Ebrard enjoys a slight advantage.
President López Obrador, who will step down next year, is widely seen as a populist figure. Throughout this year, he has faced significant opposition protests, with critics accusing him of actions that undermine democracy. Despite these challenges, he maintains a strong level of public support, with approximately 60% of the general population backing him. This high level of support also boosts his party's prospects as they approach the elections in June. Sheinbaum and Ebrard, both considered staunch allies of the outgoing president, are prominent figures in his administration.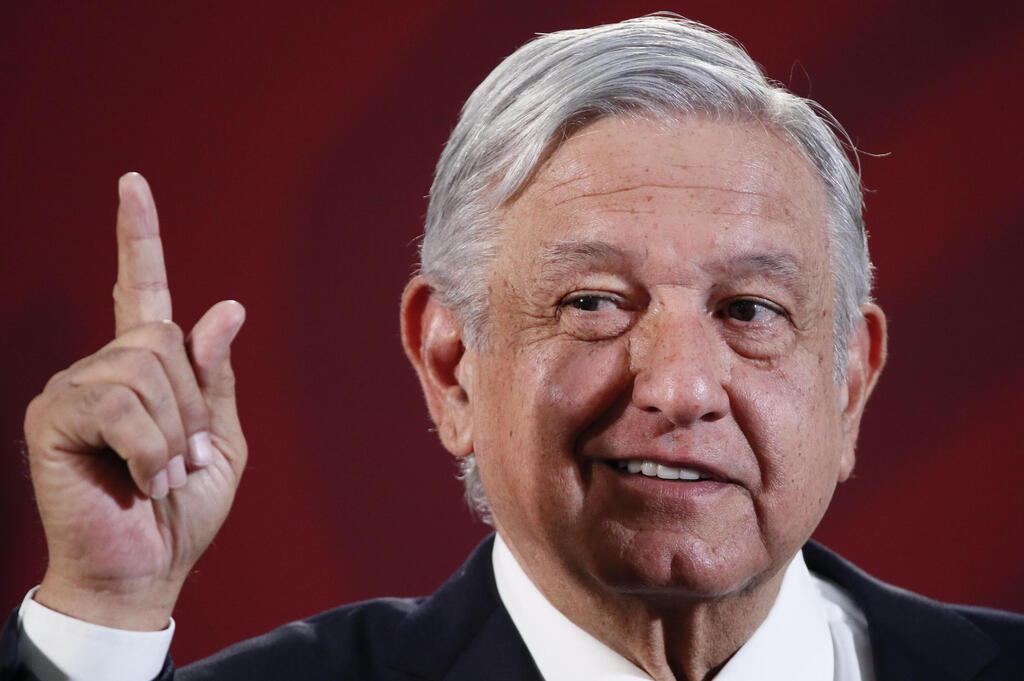 Sheinbaum, 61, is the granddaughter of Jewish immigrants from Bulgaria and Lithuania. In the past decade, she became the first Jewish Mayor of Mexico City, a metropolis of 9 million people, including 45,000 Jews. She is a physicist with an electrical engineering degree and has worked for the United Nations on climate change. Known for her composed and cautious approach, she pledges to uphold López Obrador's policies and champion the impoverished and indigenous communities in her campaign.
The question of Sheinbaum's Jewish identity is a nuanced one. She does not frequently discuss her ethnic background or her connection to Israel, in public and does not present herself as a representative of any specific minority. While she has mentioned that her family celebrated Jewish holidays during her childhood and adolescence, those around her say that Judaism did not play a central role in her life and that her values are more influenced by her political activism than her Jewish heritage.
If Sheinbaum is indeed declared as a candidate for MORENA, her opponent in the presidential race will be Xóchitl Gálvez, a businesswoman with indigenous roots who emerged victorious in the primaries of the opposition coalition "National Action Party". This coalition, which includes, among others, the "Partido de la Revolución Democrática" originated from the Democratic Current, a political faction formed in 1986 from the Institutional Revolutionary Party (PRI).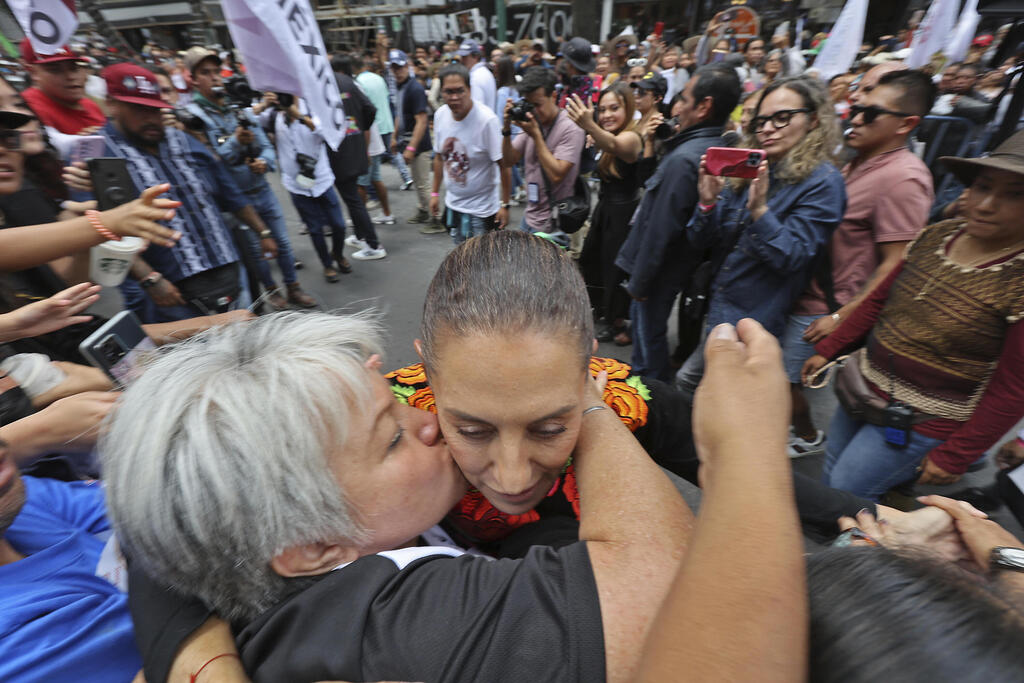 Gálvez's entrance into the race at the age of 60, as the daughter of a native father and a mixed-race mother, caused a stir in the competition. Her unique background distinguishes her from traditional figures in the conservative opposition. She often dresses in native attire, speaks in colloquial language, and doesn't shy away from adding colorful language to her speeches. In Mexico City, she is recognized for her preference to get around on a bicycle.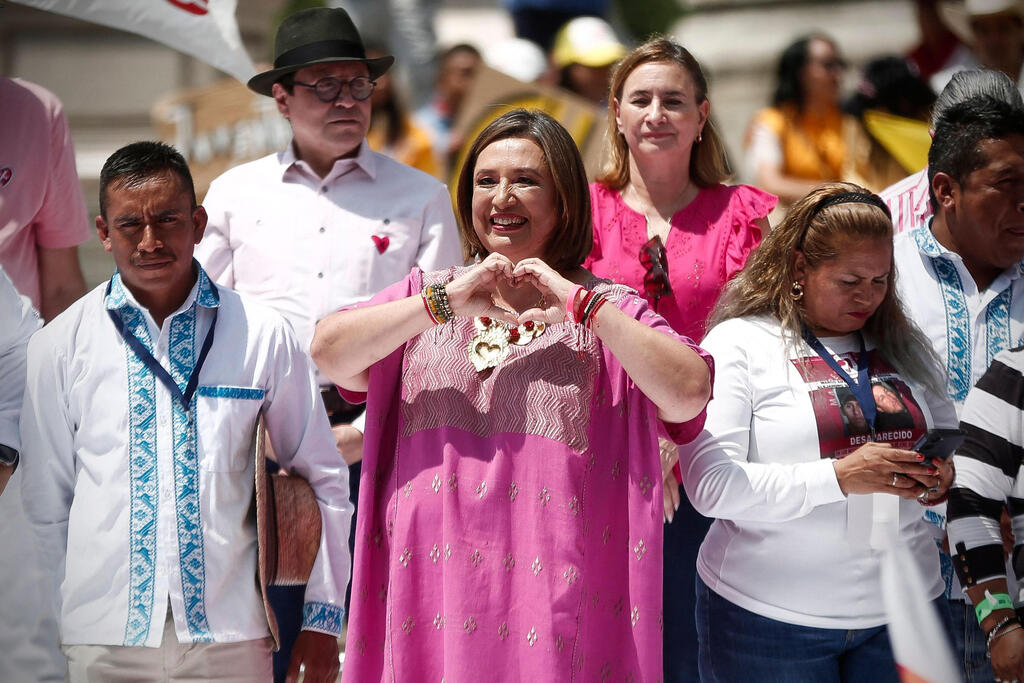 In the event that Sheinbaum and Gálvez emerge victorious in their respective primaries, Mexico will take a significant step towards inaugurating its first female president. However, the decision of who is truly deserving of the position will still need to be made. A recent survey published on August 28 in the newspaper "Reforma" reveals that, in a direct competition between Sheinbaum and Gálvez, Sheinbaum currently holds a lead of 46%, while Gálvez trails behind with 31%. With nine months remaining, there is still plenty of time to close the gap, cycling her way from rally to rally.